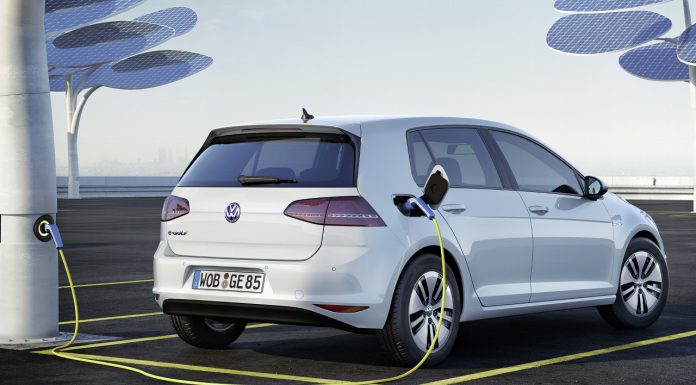 Alongside the unveiling of the Volkswagen Golf R Touch at CES 2015, the German automaker is previewing a number of new technologies for its models.
The first is the latest-generation Volkswagen infotainment system and has been dubbed the MIB II system. It will be displayed in a Volkswagen e-Golf and provides a plethora of additional connection options than available in Volkswagen's current infotainment system. Some of the new features are Apple CarPlay and Android Auto smartphone integration.
Volkswagen Golf R Touch

Another new element is the MirrorLink feature which displays smartphone apps from the device itself into the car's central infotainment display. As part of the MIB II infotainment system, improvements to the navigation have also been implemented with the system now displaying parking garages with available spaces as well as more accurate and live traffic information.
Additionally, Volkswagen is displaying the new intelligent charge system for the electric e-Golf model. The system provides wireless charging for the hatch while the 'perfect parking' system has also been developed. It could become useful in the future as it scans the local area looking for inductive charging plates.