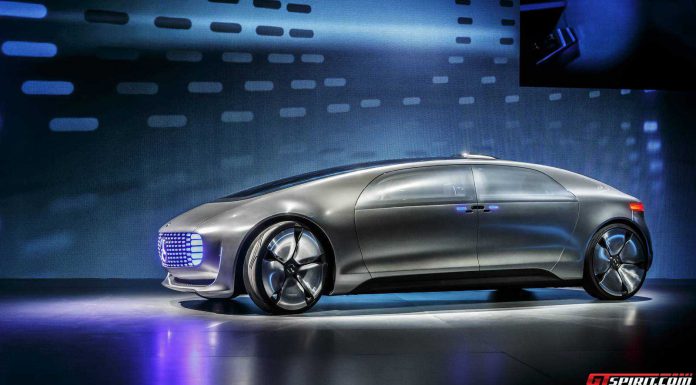 Just yesterday, the advanced Mercedes-Benz F015 Luxury in Motion Concept was unveiled at CES 2015 and we were lucky enough to see the reveal live. For those that missed out, we have numerous images from the car's unveiling as well as the Luxury in Motion on the streets thanks to Teymur!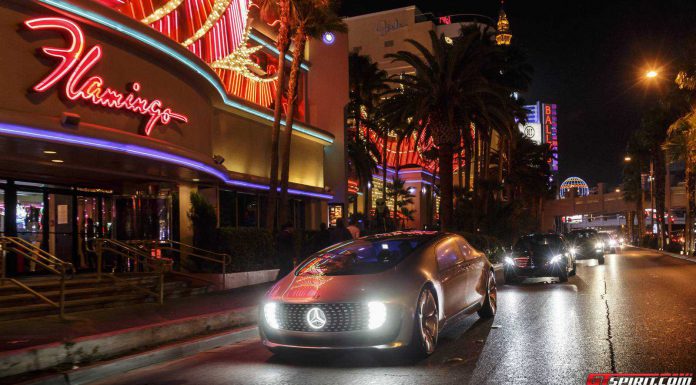 From a design standpoint, the Mercedes-Benz F015 Luxury in Motion features flowing lines and a prominent greenhouse to provide immense levels of comfort and space in the cabin. Other key styling elements are the low-slung front end, smooth and streamlined roof line as well as the flat front windscreen. Extremely short front and rear overhangs are also featured while the wheels have been placed at the extreme corners of the F015 Luxury in Motion to maximise interior space. All told, the F015 Luxury in Motion has a large wheelbase of 3610 mm and the car itself is 5.2 metres long, 2.018 metres wide and 1.52 metres tall.
Another key piece of design found on the F015 Luxury in Motion is the front end. It has the ability to light up and when it is illuminated in blue, it signifies that the car is in autonomous driving mode. It is a similar story at the rear end where numerous LED displays can be found.
Beneath the skin, the Mercedes-Benz F015 Luxury in Motion includes an F-Cell plug-in hybrid drive system which has a total range of 1100 km with a 200 km range running purely on electric power also a key element of the car's fuel efficiency. Such figures mean the F015 Luxury in Motion can cover similar distances to comparable diesel-engined cars but on pure electric power and consequently with zero local emissions.