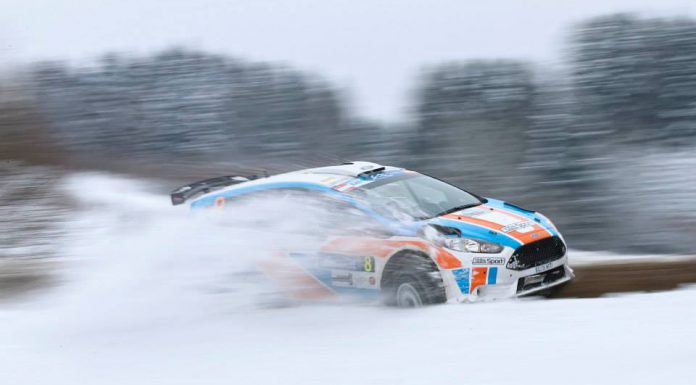 The 32nd edition of Jannerrallye kicked off the FIA ERC motorsports calendar with action on snow, with Kajetan Kajetanowicz shining in all stages but one. The 2015 edition of this Austrian rally also saw new and younger participants join in among them being Renato Pita who performed exceptionally well by finishing fourth in ERC3 and 16th overall. Meanwhile, Kajetanowicz did not only win the rally but also claimed the total award points for the ERC Ice Master.
Together with the LOTOS Rally Team, Kajetanowicz pocketed 176 points enough for them to lead the standings. Kajetanowicz heads to the next round with a 76-point advantage over Ford Fiesta driver Alexey Lukyanuk who scored 100 points. Last year, Kajetanowicz won the ERC Gravel Master award while the Ice Master award went to Robert Kubica.
French driver Robert Consani finished second in this event, he scored 49 points in the Ice Master classification and ranks second behind Kajetanowicz in the standings. Alexey Lukyanuk finished third on the podium driving for Chervonenko Racing. Rookie Pita benefited a lot during his inaugural ERC race from teammate Stéphane Lefebvre who has a 2-year experience in ERC. They were both driving for French PH Sport team.
The next round will head over to Latvia for Rally Liepāja on February 6th. Being a gravel event, snow and ice is expected in this cold region where drivers will drive along the Baltic coast from Liepāja to Ventspils.