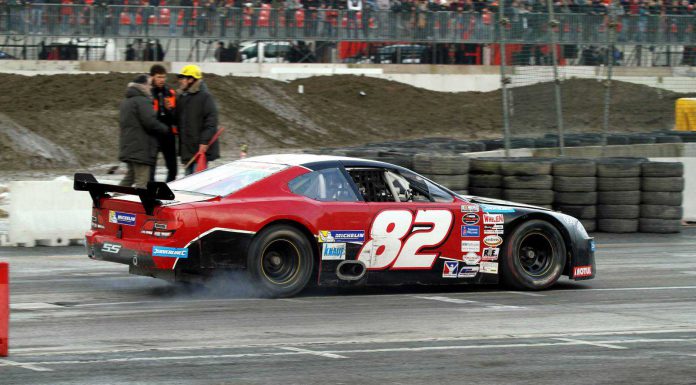 Each and every year, the Bologna Motor Show doesn't just provide a plethora of incredible cars inside the large exhibition centre but also plays hosts to numerous driving displays outside in the large arena. The 2014 edition proved no different with a selection of famous race cars and racing drivers hitting the circuit in fury.
Some of the car highlights to pound the pavement included a Scuderia Ferrari Formula One car, a brand new Formula E racer, Porsche 911 cup cars as well as a selection of Global Rallycross race cars like Ken Block's famous Ford Fiesta. Additionally, eight Nascar cars were represented alongside a selection of cars from the Japanese D1GP drifting championship.
Some of the most notable drivers in attendance included Ken Block, Robert Kubica, Jacques Villeneuve and Gigi Galli.