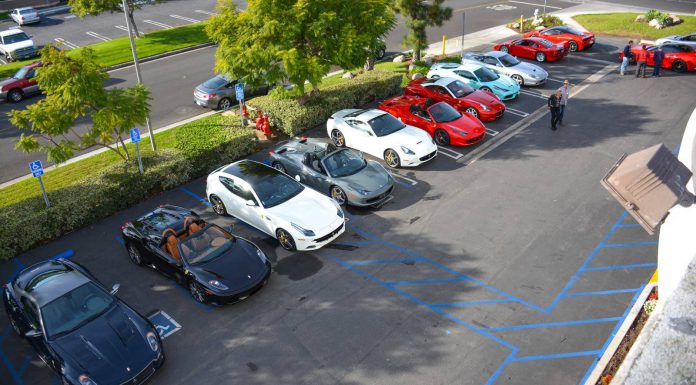 The ultra-successful Ferrari of Newport Beach dealership in the U.S. recently held a cruise over the holiday period and a number of exceptional cars turned out for the drive.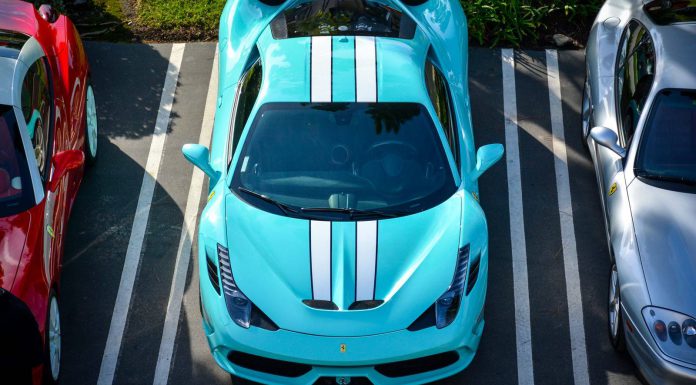 As it was a Ferrari dealership organised event, only the very finest vehicles from the Italian manufacturer were represented. The unquestionable highlight was a unique Tiffany Blue Ferrari 458 Speciale complete with white racing stripes.
Elsewhere there were a number of other Ferrari 458 Speciales, a white Ferrari FF, white Ferrari California, blue Ferrari 599 GTO and even a legendary Ferrari F40!