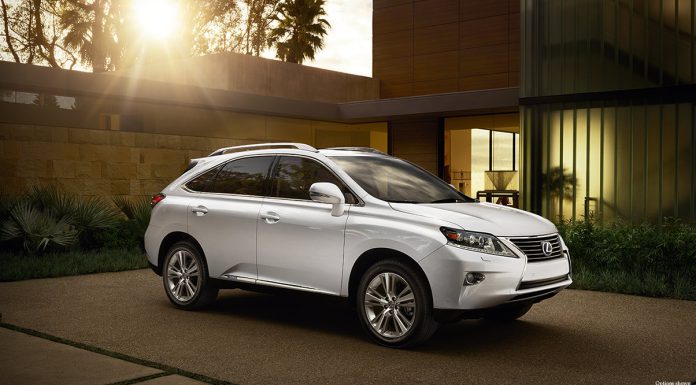 At next month's Detroit Motor Show 2015, Lexus will introduce two new models. The first will be a new F-model, believed to be the Lexus GS F, and now it has emerged that the second car could be a revitalised Lexus RX SUV.
Details about the car remain scarce but it is apparently part of an ongoing push from North American Lexus dealerships to begin offering the RX with a third row of seats. The push for such a model has been so strong that the Japanese firm has reportedly canned development of an RC F Convertible in favour of a new Lexus RX.
Alongside the inclusion of a third set of seats, the revised RX will reportedly be larger than the outgoing car to distance itself from the compact NX crossover. Elsewhere, a new eight-speed transmission could debut in the updated RX to replace the outgoing six-speed auto 'box.
[Via Edmunds]