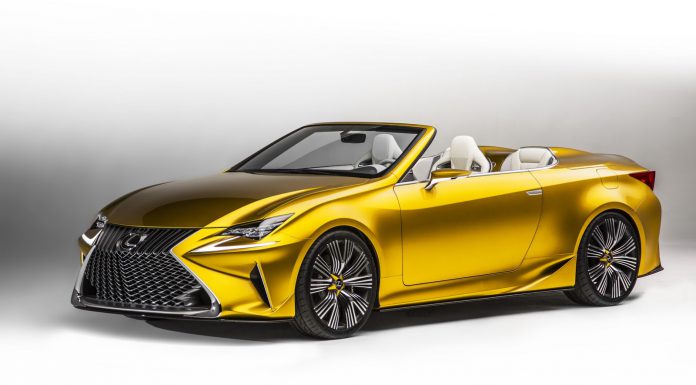 It has emerged that Lexus could bring two new models to the Detroit Motor Show 2015 in early January.
The news comes courtesy of Lexus Group vice president Jeff Bracken as he recently spoke with Wards Auto. While no details about the new cars have been revealed, Bracken said that at least one new car will debut at Detroit with a second very likely.
The first model pinned to debut at Detroit is shaping up to be the next-generation Lexus RX compact crossover. As for the second, well that remains somewhat of a mystery. With that being said, there's a chance it could be the recently confirmed Lexus GS F.
If it is, then the car is expected to feature a tuned version of the RC F's naturally-aspirated 5.0-litre V8 engine. This engine will apparently be modified to deliver 500 hp and 400 lb-ft of torque. Consequently, the BMW M5 and Mercedes-Benz E63 AMG rival should hit 100 km/h in around 4.5 seconds as well as a top speed exceeding 270 km/h.
Elsewhere, the Lexus GS F will feature a similar rear-wheel drive chassis to the RC F but it will be changed to suit the larger overall size of the GS F. It is also expected to be available with four different driving modes which adjust many of the aspects of the performance-oriented luxury car including the throttle, transmission and rear differential.
[Via Wards Auto]