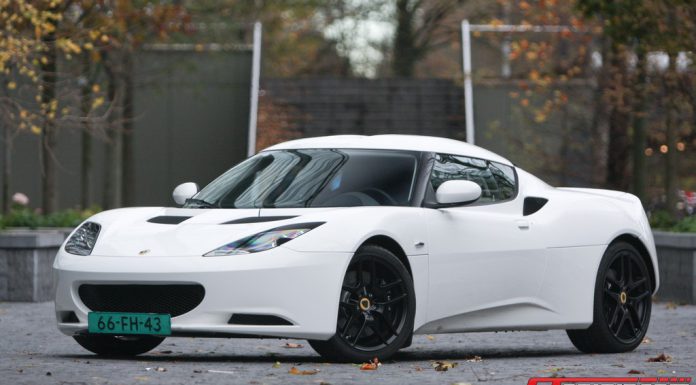 It has been revealed that in the 2014 financial year ending on March 31, British automaker Lotus posted a $110 million loss.
Lotus blames the losses due poor market conditions as well as "fragile consumer confidence, increased competition and cost pressures." While the multi-million dollar loss seems extraordinarily high, it is actually less than half the loss Lotus posted in the 2013 financial year. With this in mind, new chief executive Jean-Marc Gales believes the firm can break-even as soon as 2016.
GTspirit review of Lotus Evora S

While speaking with Car Magazine recently, Gales said, "It's better than the year before but far from good. It was a substantial loss. But our goal is to make Lotus a company that is self-sustaining, with positive operational cash flow, that is my very precise target for next financial year, that starts 1 April 2015 and runs to March 2016."
Throughout the financial year, Lotus managed to sell 1301 cars and while revenues from Lotus Cars reached $107 million in the last 12 months, revenues from Lotus Engineering dropped by 43 per cent to $20 million.
For the 2015 financial year however, things are looking on the up with 1448 cars being sold by Lotus in the eight months since April 2014. By the end of March 2015, the British firm believes it can sell 2000 vehicles. One key reason for the rise in sales is the opening of 19 additionally Lotus dealerships and by April, a further 21 are expected to be opened globally.
Discussing the future of the brand and Lotus Engineering, Gales said, "The priority right now and for the time to come is our cars, we want them to be outstanding. The best advertising for Lotus Engineering is the quality, handling and performance of the cars, and this is first priority.
"Of course we still have quite a lot of work going on in our engineering business which we will honour – but I will run Lotus Engineering in the next two years in a more reactive way than an active way, so we are known for certain specialisation in test and validation, for active noise cancellation systems, active valvetrains.
"In those specialisations we will move on and first satisfy existing contracts and get new contracts, but we are not going to actively search for a lot more work. The priority right now, especially after the redundancies, is getting Lotus cars out on time, to spec and to cost," he said.
[Via Car Magazine]