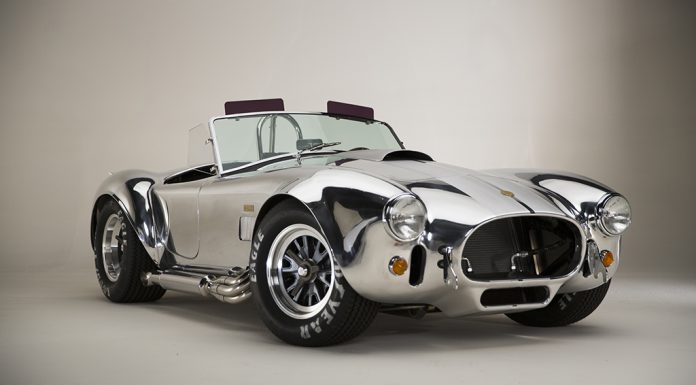 To help commemorate the 50th anniversary of the Shelby Cobra 427, a special edition has been introduced and appropriately dubbed the Shelby Cobra 427 50th Anniversary. Just 50 examples of the car will be created and each will be feature special elements to mark the 50th birthday of the iconic American sports car.
Customers of the Shelby Cobra 427 50th Anniversary will have the option to have the car complete with aluminium of fibreglass bodies. The ones made in aluminium will be available in a polished aluminium finish or alternatively, painted in Guardsman Blue with Wimbledon White racing stripes. As for the fibreglass shelled Cobra 427s, they are only available in the blue and white colour combo.
Compared to the original Shelby Cobra 427, these new ones feature coilover suspension, modern-day brakes, stiffer frames, dual A-arm suspension and high-end leather throughout the interior.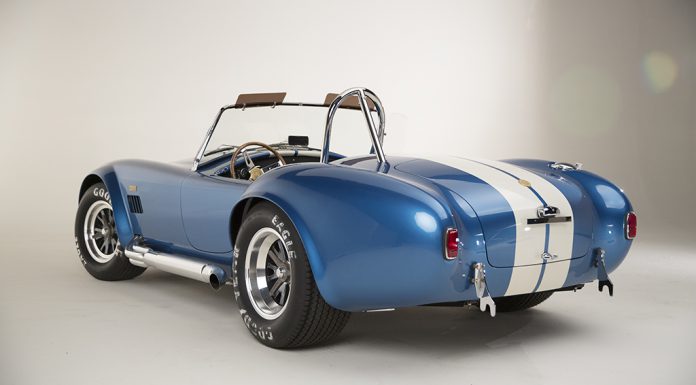 Orders for the Shelby Cobra 427 50th Anniversary will open on January 13 with the fibreglass models starting at $119,995 and the aluminium ones priced from $179,995.