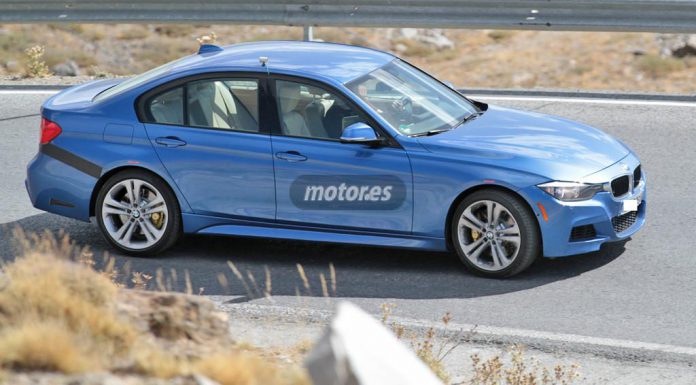 An interesting BMW 3-Series prototype has been spied testing in Spain and according to reports, it could be dubbed the BMW M340i M Performance.
Compared to the existing BMW 335i, this prototype looks almost identical. However, there are a few tell tail signs that it could in fact be a high-performance model. First and foremost, it features upgraded brakes with bright yellow calipers.
The source of the spy shots claim that the BMW M340i M Performance will be fitted with a 3.0-litre twin-turbocharged six-cylinder engine delivering between 365 and 375 hp. With such power figures, the car will slot between the 335i and the M3 and act as the German firm's rival to the Mercedes-Benz C450 AMG Sport set to debut at the Detroit Motor Show next month.
[Via Motor]