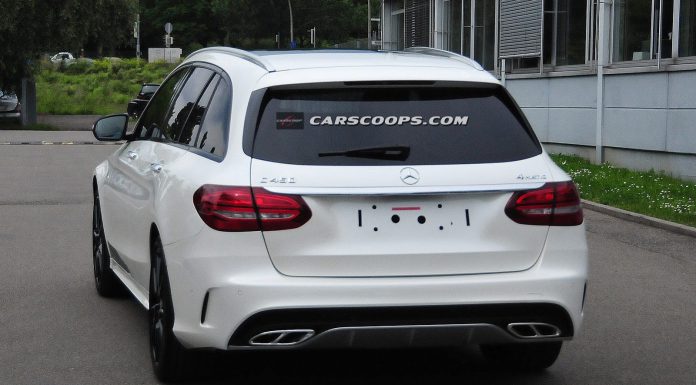 It has emerged that the Mercedes-Benz C450 AMG Sport will debut at the Detroit Motor Show 2015 in January.
The news comes courtesy of Automotive News who reportedly received the information from company executives. The new C450 AMG Sport will be the company's first offering to sit between the company's standard line up and its range-topping AMG models. Both BMW and Audi offer cars like this in the form of the M Performance Models and S-badged models respectively.
The C450 AMG Sport is being designed to sit between the current range-topping C400 and the soon to be revealed C63 AMG. Under the hood, the C450 AMG Sport will feature the same basic twin-turbocharged 3.0-liter V6 engine as the current C400 rather than a detuned version of the upcoming C 63 AMG's 4.0-liter twin-turbo V8. Thanks to some moderate upgrades to the C400's engine, it is believed the Mercedes-Benz C450 AMG Sport will deliver some 367 hp or 34 hp more than the C400.
Unlike the next C 63 AMG which will most likely be available solely in rear-wheel drive guise, the C450 AMG Sport will be available both in rear-wheel drive and Mercedes-Benz's all-wheel drive 4Matic system. A recent undisguised prototype was spied testing with the 4Matic all-wheel drive system.
Alongside the performance modifications, the Mercedes-Benz C450 AMG Sport will feature some visual tweaks like a new rear diffuser, side skirts, redesigned exhaust and new wheels.
[Via Automotive News, Picture via Carscoops]