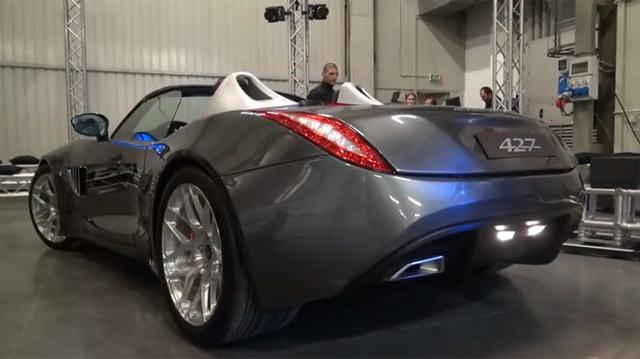 Almost exactly one year ago, new details about the Puritalia 427 Roadster emerged as the car edged closer to the production line. Now a silver example has been spied firing up and on the move and while details about the car are still relatively scarce, it certainly sounds and looks good!
[youtube]https://www.youtube.com/watch?v=pklntDYX2Sc#t=33[/youtube]
Under the skin, the Puritalia 427 will be powered by a 5.0-liter V8 engine delivering 445 hp in base specification. However an optional supercharged variant is expected to be made available to customers with it tipped to deliver an insane 605 hp. When combined with the light curb weight, the Puritalia 427 promises to be extremely potent.