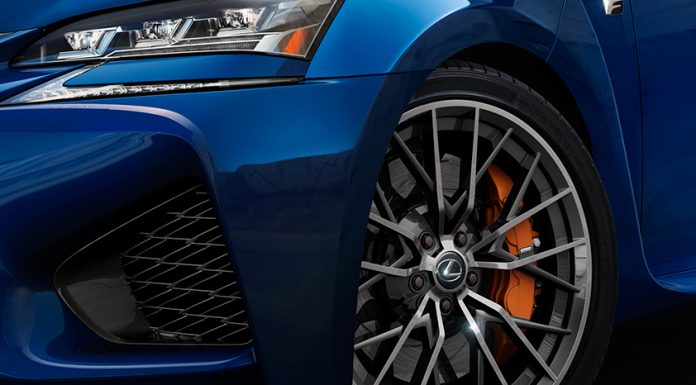 Lexus is set to debut its latest F-designated model at the Detroit Motor Show 2015 early next month. While no specific details about the car have been revealed besides two teaser images, indications point towards it being the long-rumoured Lexus GS F.
From the teaser images we can see ultra-aggressive air intakes at the front fascia as well as headlights tweaked from those of the regular GS and very similar to the RC's headlights. Elsewhere, aggressive sports wheels are pictured alongside low-profile tyres and six-piston brake calipers with slotted brake discs also featuring.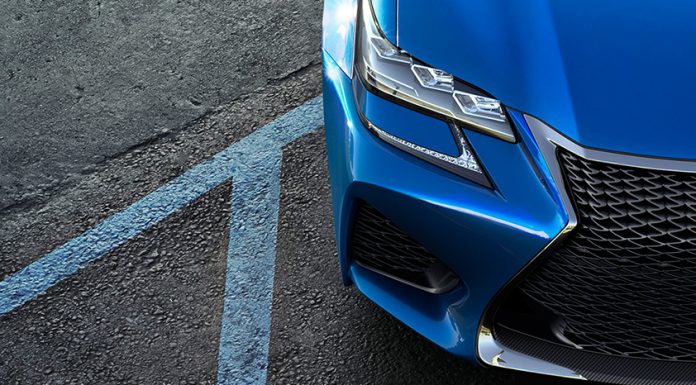 Under the hood, the Lexus GS F will reportedly feature a tuned variant of the RC F's naturally aspirated 5.0-litre V8 engine. Lexus engineers will apparently lift power into the 500 hp region with torque likely to sit around the 400 lb-ft mark. Consequently, the BMW M5 and Mercedes-Benz E63 AMG rival should hit 100 km/h in around 4.5 seconds as well as a top speed exceeding 270 km/h.
Underpinning the 2016 Lexus GS F will be a similar rear-wheel drive chassis to the RC F but it will be changed to suit the larger overall size of the GS F. It is also expected to be available with four different driving modes which adjust many of the aspects of the performance-oriented luxury car including the throttle, transmission and rear differential.