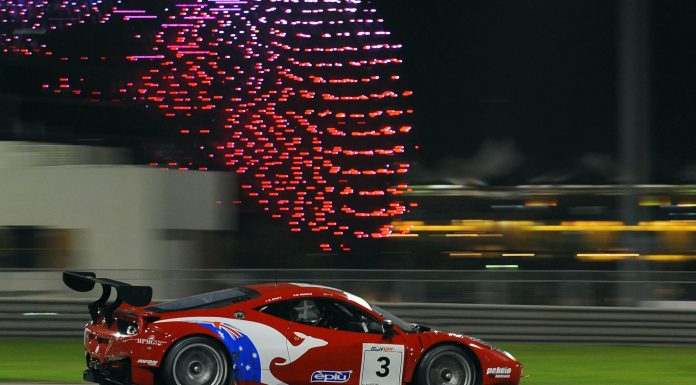 AF Corse Ferrari claimed victory in the Gulf 12 Hours race at the Yas Marina Circuit on Saturday, closing the motorsports calendar in style for the Italian car maker. The qualifying race saw the new McLaren 650S GT3 take pole position but a last minute safety car changed the fate of the whole race. Ferrari also claimed two more wins in the PRO-AM class to extend their victory in the event.
The Von Ryan Racing McLaren 650S GT3 piloted by Kevin Estre, Rob Bell and Alvaro Parente had started from pole. The lead was quickly snatched away by the Abu Dhabi Racing Black Falcon Mercedes-Benz SLS AMG GT3 driven by Bernd Schneider, Khaled Al Qubaisi and Jeroen Bleekemolen. They were the defending champions but their chances of retaining the championship fell short of the extremely fast Ferrari of Michele Rugolo.
Speaking about the race, defending champion, Khaled Al Qubaisi said, "We did our best and we were very close but the Ferrari was extremely fast this year. The AF Corse guys had more speed than us, about 2/10ths of a second per lap but we tried our best and it was very close. It's always disappointing not to win when we came to win but we will try again."
The Abu Dhabi Racing Black Falcon Mercedes SLS AMG GT3 finished in second place while the McLaren 650S GT3 took the final spot on the podium for the PRO class. Mercedes redeemed themselves through Black Falcon Racing team from Germany which took first place in the PRO-AM class. The AF Corse Ferrari 458 GT3 finished second while the Dragon Racing Ferrari 458 GT3 from UAE finished in third.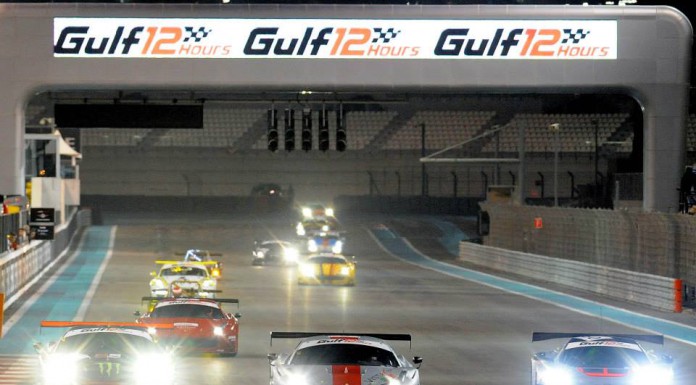 The CUP category was completely dominated by MRS GT-Racing with their Porsche 991 GT3. STP Racing from UK finished in second while Larbre Competition from France won the final podium spot. Two time world MotoGP champion Lorenzo and his team piloting the Kessel Racing Ferrari 458 finished first in the Gentleman category even after the mishap from a spin they suffered in the final minutes.
The GT Russian Mercedes SLS AMG GT3 was slammed with a 2 lap penalty for infringement of article 16.5 minimum driving time of each driver. They finished in fifth place in the PRO-AM category and 8th overall.