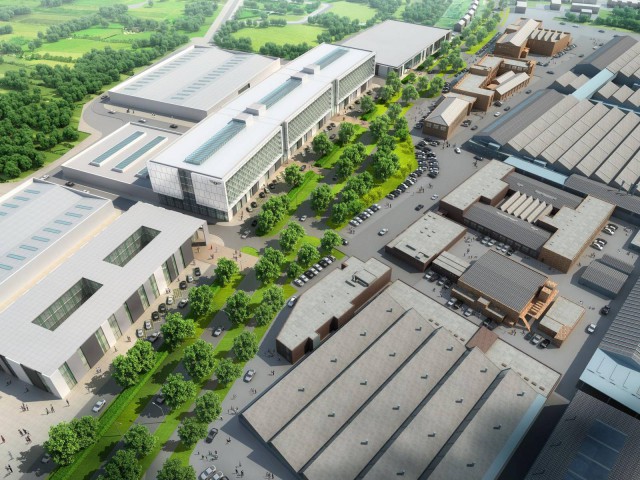 Bentley has announced the latest phase in the company's biggest ever site development – spending £40 million more expanding its Crewe headquarters, with a new Bentley research and development centre creating over 300 jobs.
The news was welcomed by George Osborne, UK Chancellor of the Exchequer, visiting the company which is part of the Volkswagen Audi Group.
The new Bentley R&D centre, covering over 45,000m², will include a styling studio, offices and a technical workshop to house 1,300 Bentley engineers in the latest move towards Bentley's plans for the world's first ultra-luxury SUV to hit the road in 2016. Building will start early in the new year while the new jobs have been created in engineering, manufacturing, quality, sales and marketing and project management.
The Bentley news follows the announcement in September by BMW-owned Rolls-Royce Motor Cars – based at the Crewe plant until 2002 – of plans for a 30,000m² new Technology and Logistics Centre near its UK HQ at Goodwood in Sussex.
Bentley Motors Chairman and CEO Wolfgang Dürheimer said they would develop a new generation of Bentleys in their commitment to "luxury, performance, quality and engineering excellence".
In 18 months Bentley has announced the creation of over 950 jobs, alongside record sales 10,120 last year and expecting to top that this year. The company also committed to an £800 million investment over three years in product and facility development, with this announcement raising the spend to £840 million.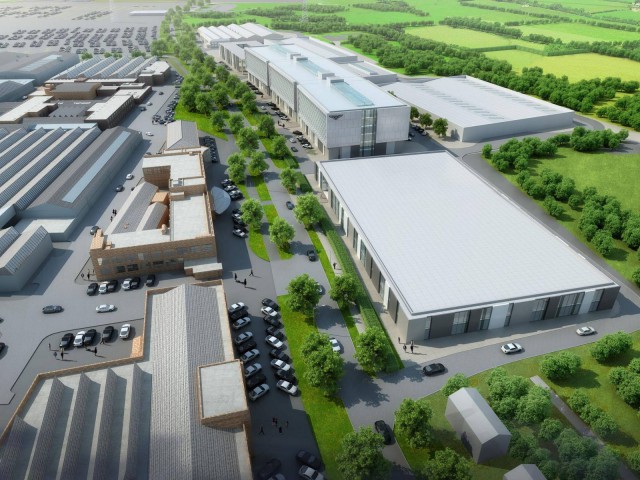 George Osborne said the investment will not only create jobs at Bentley, but support many more through suppliers across the UK.
Other Bentley projects include a new apprenticeship training facility, new flagship showroom, expanded engine production facility and paint shop.