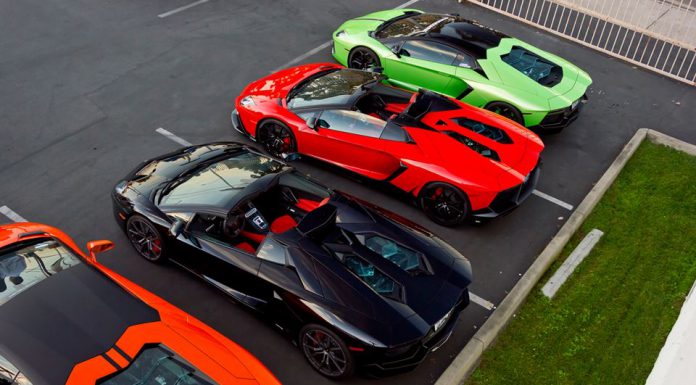 On November 22, Lamborghini Newport Beach held its 2014 VIP 700 Club Client Appreciation Event with the gathering bringing together a selection of the very best Lamborghini Aventadors from California and beyond.
Of the Aventadors put on display, two particular examples stood out. One features a bright green chrome wrap while another Aventador was adorned with a chrome blue wrap. Elsewhere, the famous matte black 'Batventador' joined in with the festivities as did a matte gold Aventador rolling on a set of gloss black wheels.
Another spectacular car on display was a Rosso Mars Lamborghini Aventador LP720-4 50th Anniversario Roadster with Vorsteiner's ultra-aggressive Aventador-V LP-740 also in attendance!