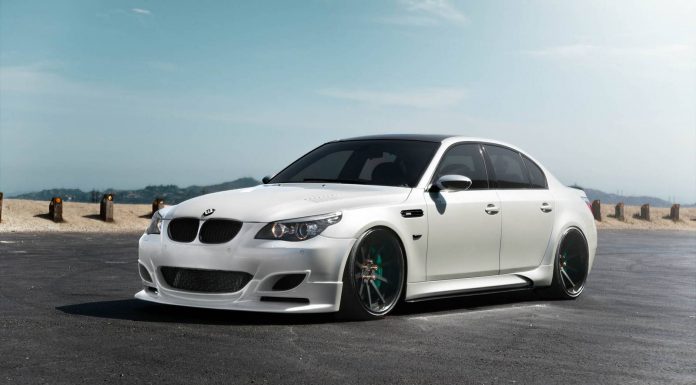 Tuning company Enlaes has just revealed its selection of new aerodynamic components for the previous-generation BMW M5 sedan. While the E60 M5 certainly isn't as powerful as the current M5, it is still an extremely potent performance sedan and the following example is particularly noteworthy.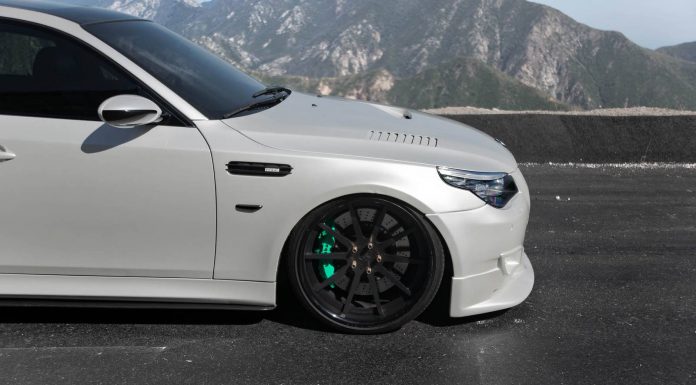 First and foremost, the Enlaes EGTS60 kit includes an aggressive rear diffuser which adds an extreme level of flair to the rear end of the M5. Elsewhere, Enlaes offers a new front splitter for the BMW E60 M5 and the following car has also been installed with a new hood, lowered suspension, aftermarket wheels as well as light green Brembo brake calipers.
As a reminder, the 5.0-litre V10 engine of the BMW E60 M5 delivers a total of 500 hp as well as 380 lb-ft of torque. When mated to a Getrag single-clutch seven-speed transmission, the car can sprint to100 km/h in a very respectable 4.7 seconds.