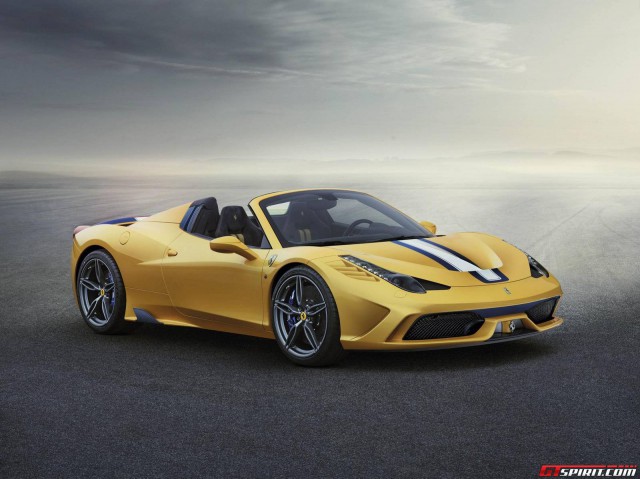 According to new reports, Ferrari is reportedly considering moving its fiscal residence from Italy to avoid Italy's hefty 31.4 per cent corporate tax rate.
The move is reportedly being considered before Ferrari's spinoff from Fiat Chrysler Automobiles (FCA) and like Fiat, the Italian supercar manufacturer may move its economic base to somewhere with lower corporate taxes. Fiat Chrysler Automobiles for example is registered in the Netherlands but based in London due to its 21 per cent corporate tax rates.
While moving Ferrari's fiscal base wouldn't in anyway impact on production at Maranello, a move away from Italy would be a dramatic symbolic decision. In the meantime, Italian prime minister Matteo Renzi is in the midst of pushing through tax reforms to make Italy's economy more competitive.
Despite the reports, Fiat Chrysler Automobiles has been quick to douse speculation and in an official statement said; "The press has reported certain rumors suggesting that Ferrari S.p.A. would be considering moving its fiscal residence outside Italy. These rumors have no grounds. There is no intention to move the tax residence of Ferrari S.p.A. outside Italy, nor there is any project to delocalise its Italian operations, which will continue to be subject to Italian tax jurisdiction."
[Via Bloomberg]