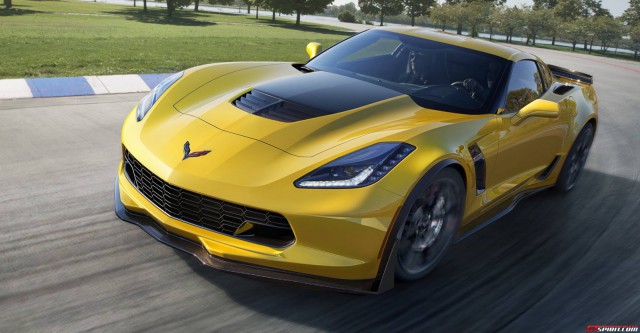 Just a few days ago, we brought you a video of a 2015 Chevrolet Corvette Z06 racing an SRT Viper TA. Despite the Z06 having more power and torque beneath the skin, the Viper TA managed to outpace it on every rolling start and now it has emerged why; the 2015 Chevrolet Corvette Z06 has been installed with a conservative ECU.
The news has emerged following numerous Z06 owners reporting losses of power while on the race track or immediately following acceleration runs. Many initially believed that this was due to heat soak in the potent supercharger, the ECU is actually to blame.
Chevrolet has confirmed that the ECU has been tuned in such a way so that it meets emission targets while ensuring the longevity of the engine for at least 100,000 miles or ten years.
According to Chevrolet itself, "We are confident that the vast majority of customers are going to be more than satisfied with the performance the Z06 offers in stock form. For those that want more power, they can visit an aftermarket tuner – who are not held to the same standards [emissions and warranty] as an OEM. However, this presents significant risk to the customer. An aftermarket tune voids the vehicle warranty as Chevrolet cannot possibly test or confirm the durability of their calibration; and aftermarket calibrations could cause drivability issues that are not present in the factory setting."
As a reminder, the 6.2-litre supercharged V8 of the Corvette Z06 delivers 650 hp and 650 lb-ft of torque.