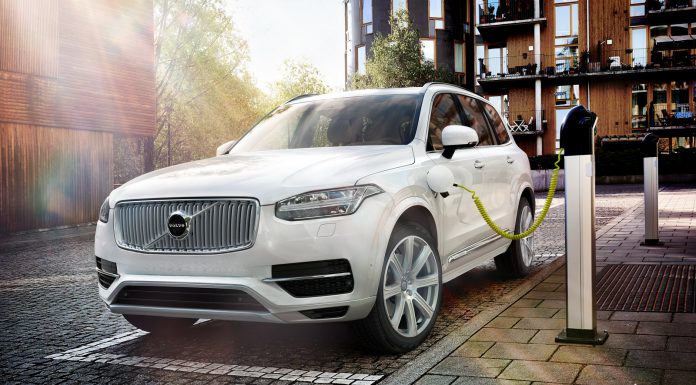 Back at the Paris Motor Show 2014, the latest-generation Volvo XC90 was unveiled before it hits the market as a 2016 model. Now details about the brand new Volvo CX90 T8 Plug-In Hybrid variant have been released with the new car providing impressive performance capabilities all while being extremely fuel efficient.
As for the fuel economy figures, the XC90 T8 Plug-In Hybrid sips just 2.5-litres per 100 km and emits 59 g/km of CO2 emissions. These returns are extremely impressive when you consider that the hybrid powertrain of the T8 is a turbocharged and supercharged 4-cylinder petrol engine delivering a total of 318 hp and 295 lb-ft of torque. Mated alongside this traditional engine is a starter generator which acts as the starter motor, an electric engine booster and an electric generator and adds a further 46 hp and 111 lb-ft to the car's total power numbers.
As if that wasn't enough, there is an electric motor sitting on the rear axle with a total of 80 hp and 177 lb-ft. When it is all said and done, the Volvo XC90 T8 Plug-In Hybrid accelerates to 100 km/h in a mere 5.9 seconds and has five different modes. These are Hybrid mode, Pure electric mode, Power mode, AWD mode and Save mode.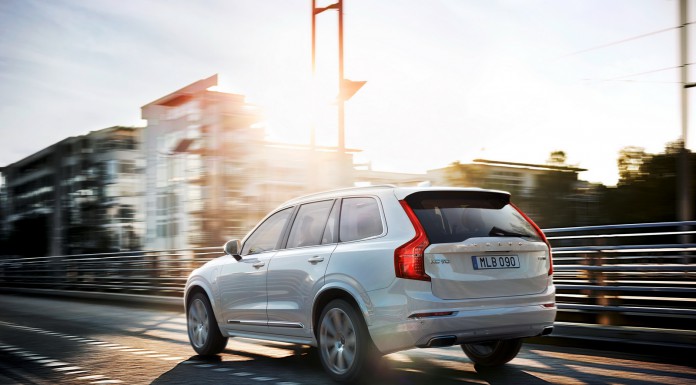 Underpinning the 2016 Volvo XC90 is the new SPA platform. This scalable platform will be used by a selection of other Volvo models in the future and compared to the outgoing one, is lighter as well as stronger. Additionally, the SPA platform provides extra space for rear passengers.
One of the really cool features of the new Volvo XC90 range is that it utilises a run-off road protection package which tightens the seatbelts while also enabling energy-absorbing technology when difficult road conditions are detected ahead. The new XC90 also makes use of auto-braking tech. By 2020, Volvo hopes that nobody will be killed or seriously injured in any of its new cars.