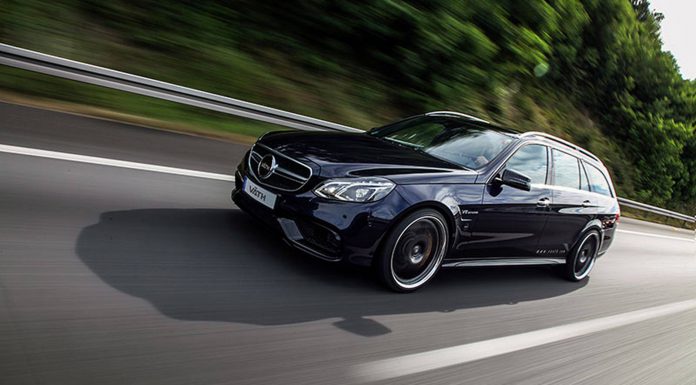 Already one of the most potent estate cars on the market, the Mercedes-Benz E63 AMG S definitely isn't a vehicle that needs anymore power. Nevertheless, tuning company Vath has released its upgraded E63 AMG S with some serious performance modifications adopted alongside some subtle visual changes.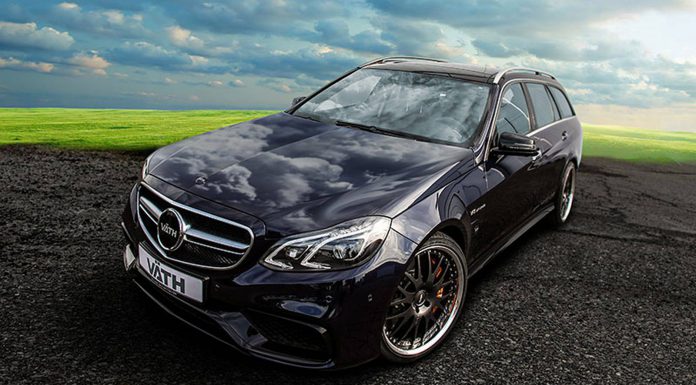 Typically the 5.5-litre twin-turbocharged engine of the current-generation Mercedes-Benz E63 AMG S delivers 585 hp. Through Vath's tuning kit dubbed V 63 RS Export however, power has been increased to 750 hp as well as an electronically limited 1000 Nm of torque. These power gains have been achieved with tweaked turbochargers, a new oil cooling system, a revised downpipe to reduce counter pressure as well as a complete Vath axle back exhaust system. The engine and exhaust upgrades are priced at just below 25,000 euros.
Elsewhere, Vath has installed new coilover suspension which can lower the German estate by up to 40 mm which costs 1166 euros. Vath has also installed new racing brake pads alongside Castrol SRF racing brake fluid alongside braided brake lines.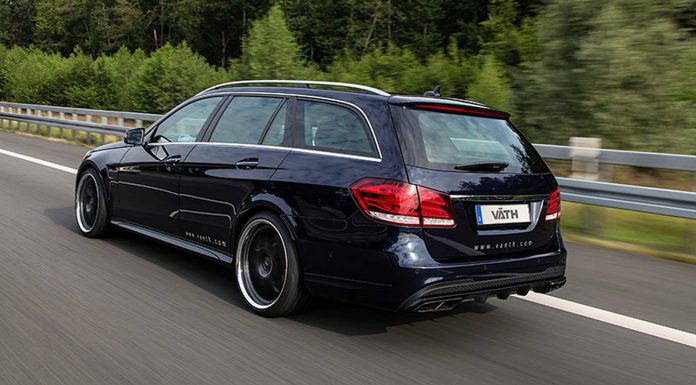 Further changes include the fitment of three-part forged wheels which measure 20×9 at the front with 265/30ZR20 tyres and 20×11 at the rear with 305/25ZR20 tyres. Vath also offers a new front splitter made from lightweight carbon fibre as well as a carbon rear diffuser. In the cabin, carbon fibre accents are found throughout particularly on the ashtray cover and air conditioner frame.