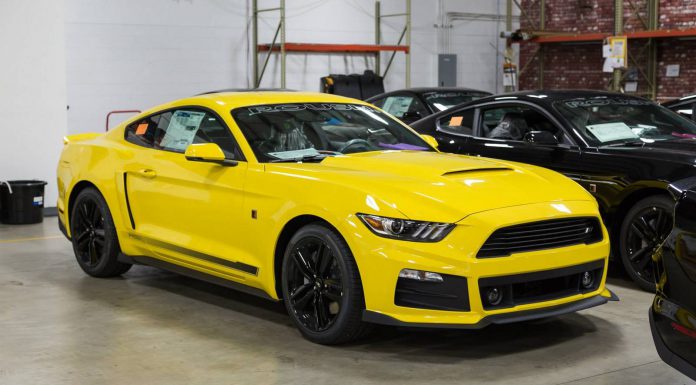 Deliveries of the 2015 Ford Mustang may have only recently commenced but Roush has already begun to churn out its modified examples for customers across the United States.
The famed American tuner offers a plethora of upgrades for the sixth-generation Ford Mustang with the RS Mustang Stage 1, Stage 2 and Stage 3 upgrade packages. These kits cover the entry-level 3.7-litre V6, the 2.3-litre EcoBoost turbocharged four-cylinder as well as the 5.0-litre V8 from the Mustang GT. Further down the road, a Stage 3 model is expected and pinned to utilise forced induction with a large supercharger.
From a visual standpoint, there's no mistaking the 2015 Roush Mustang from the run-of-the-mill 2015 Mustang models. It adopts an entirely new front fascia with a different grille, lower splitter and special driving lights tweaked air intakes. Additionally, new rocker panels are included on the Roush Mustang.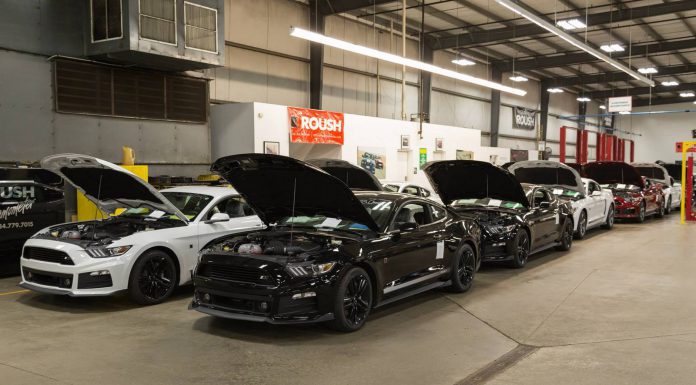 At the rear, Roush fits its latest Mustang with a lip spoiler as standard alongside a revised bumper and diffuser. Quad tailpipes also come standard with the Stage 1 and Stage 2 models. Large 20-inch wheels also adorn the muscle car.