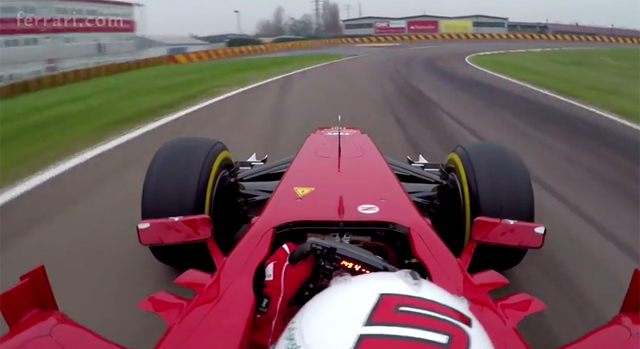 Four-time Formula One World Champion Sebastian Vettel's tenure at Scuderia Ferrari has officially kicked off with the German recently testing the F2012 at Ferrari's famous Fiorano test track.
Vettel will join Kimi Raikkonen at the team with Fernando Alonso parting ways for a potential move to Honda-powered McLaren. Vettel's agreement is three years in duration and while no payment details have been made public, there's a good chance Vettel will become the highest paid driver in Formula One.
[youtube]https://www.youtube.com/watch?v=ac8o3yRoFIo[/youtube]
While speaking about the signing, Vettel said, "The next stage of my Formula 1 career will be spent with Scuderia Ferrari and for me that means the dream of a lifetime has come true. When I was a kid, Michael Schumacher in the red car was my greatest idol and now it's an incredible honour to finally get the chance to drive a Ferrari.
"I already got a small taste of what the Ferrari spirit means, when I took my first win at Monza in 2008, with an engine from the Prancing Horse built in Maranello. The Scuderia has a great tradition in this sport and I am extremely motivated to help the team get back to the top. I will put my heart and soul into making it happen," he said.