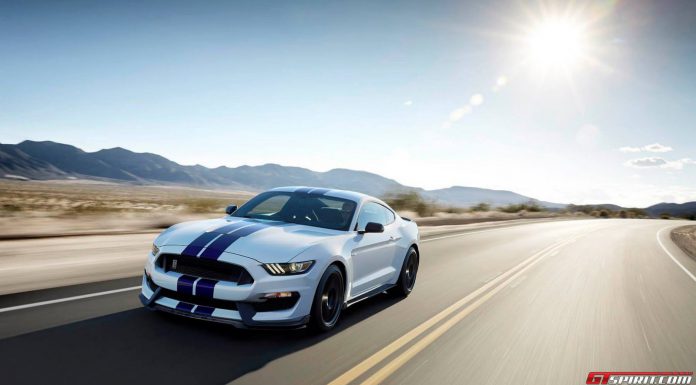 Just a few days after the 2015 Ford Mustang Shelby GT350 was unveiled at the Los Angeles Auto Show 2014, it has emerged that the car won't be made available as a convertible.
Despite the previous-generation Mustang GT500 being available as a convertible, Road & Track has learnt that Ford never intended to create a drop-top version of the track-tuned GT350. The decision revolved around the fact that removing the roof would reduce the overall rigidity of the car to a point where it would no longer perform adequately on the track.
Just yesterday, it also emerged that an even more track-focused variant of the Shelby GT350 will be launched. Set to be dubbed the GT350R, it will feature a host of aerodynamic upgrades alongside stickier tyres and beefed up brakes.
As for the existing 2015 Ford Mustang Shelby GT350, it uses a high-revving 5.2-litre V8 engine promising to deliver over 500 hp and 400 lb-ft of torque. This new engine uses a flat-plane crankshaft as rumoured to help the engine breathe easier. When it is all said and done, this new 5.2-litre V8 is the most powerful naturally aspirated Ford production car engine ever revealed.
As you would expect, power is then sent to the rear wheels through a six-speed manual transmission. A tweaked Torsen limited-slip differential is also utilised. As of yet, Ford has yet to release performance details about the new Mustang Shelby GT350 but these could come at the L.A. Auto Show itself or at a later date.
[Via Road & Track]