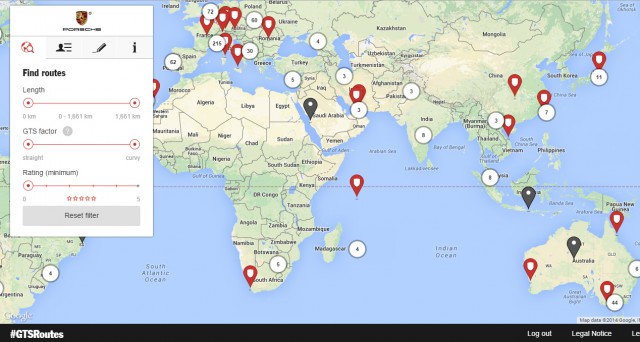 Alongside the launch of the potent 2015 Porsche 911 GTS at the Los Angeles Auto Show 2014, the German marque has revealed the special 'GTS Community' App. The app has been created to connect automotive enthusiasts around the world by providing details about the world's best driving roads as recommended by those with the app.
[youtube]https://www.youtube.com/watch?v=Y3qaFOHFgLI[/youtube]
The great thing about the GTS Community is that you don't have to be a Porsche owner to use it. As a matter of fact, you can simply head over to the website here or download the app and find the best driving roads in your local area. Whether you live in Australia, New Zealand, the U.S. or essentially anywhere else, you're bound to find some very enjoyable roads you can explore!