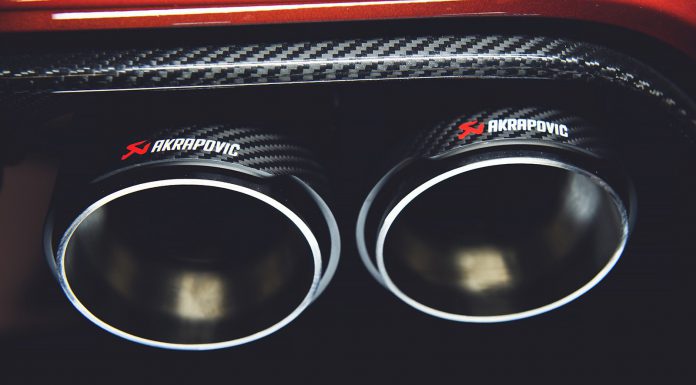 A full Akrapovic Evolution titanium exhaust system has been fitted for the first time in the UK to a new BMW M4 Cabriolet, the performance- and sound-enhancing work performed by British performance specialist Mulgari Automotive.
It is an enhancement more to be heard and not seen (apart from by lucky art-appreciating under-car technicians) – except for the fastidiously finished tail tips with carbon weave pictured above.
The perfect-fit catalyst-back installation carried out at Mulgari's base at Reading, near London, at a cost of just over 6,000 euros, went without a hitch as a near finishing touch to the car which has already been enhanced in other areas by Mulgari.
The twin bore system excludes the secondary catalysts and is completed with a set of four carbon tailpipe tips for a full-on sporting song when the M button electrically activates flaps opening the full flow system for minimal back pressure. The immaculate titanium pipework saves about 5kg of weight and boosts the twin turbo six's power from the stock 425 hp to around 443 hp for even more blistering performance.
Benjamin Sunners, the founder of Mulgari Automotive who has previously fitted Akrapovic systems to various models as an official agent, travelled to Slovenia to visit the Akrapovic factory and was bowled over by what he saw.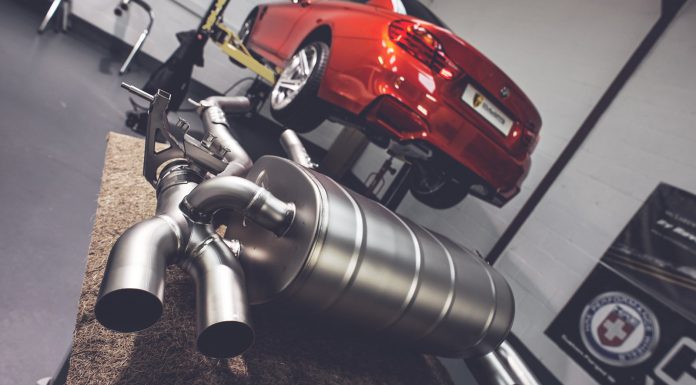 Commenting on the exhaust, Sunners said, "I'm sure many will know about or know of Akrapovic exhausts and what pure works of engineering art they are, but what I experienced on my visit has left me lost for words. The sheer level of research, development and manufacturing processes that go into each and every system they produce is truly mind-blowing.
"Before the guys at Akrapovic even start designing a system, they have a team of scientists who constantly test and design the actual titanium material. Only when the titanium has passed through a test program will it be allowed to become an exhaust system. This has meant that Akrapovic are one of the world leaders in titanium manufacture and this doesn't just stop at exhausts – some other applications include aerospace, medical and military.
"They have won 86 World championships with 54 of the world's top race teams all running Akrapovic exhaust systems. Le Mans, Paris Dakar, World Superbikes and Moto GP are just a few of the categories where teams run and win with Akrapovic systems.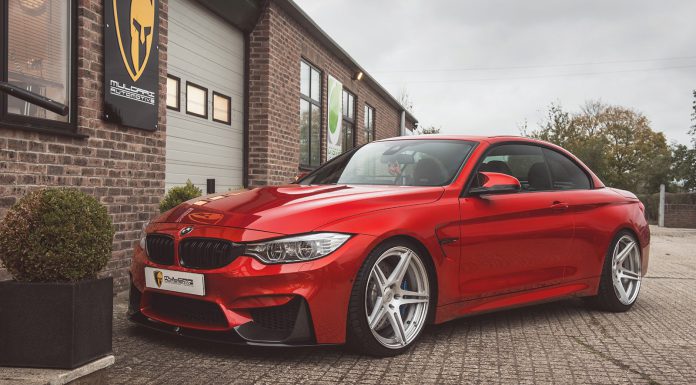 "Each exhaust system takes roughly 12 months from initial design to a finished road-ready product. At least 8 of the 12 months is spent on research and development. Hours of dyno testing and in some cases 35 different prototypes just to establish the perfect sound and performance. A team of engineers had to design a special microphone just to pick up exhaust drone. They actually had to engineer a new microphone just to hear the drone!
"And 99 per cent of all parts and materials that go into a system are made by Akrapovic themselves. Carbon tips, Carbon bike cans and the titanium are all made, formed and tested on site. This is purely so they know that every part of each exhaust is perfect. They actually employ a team of people that inspect and blob every hole or blemish in the carbon finish," Sunner's said.