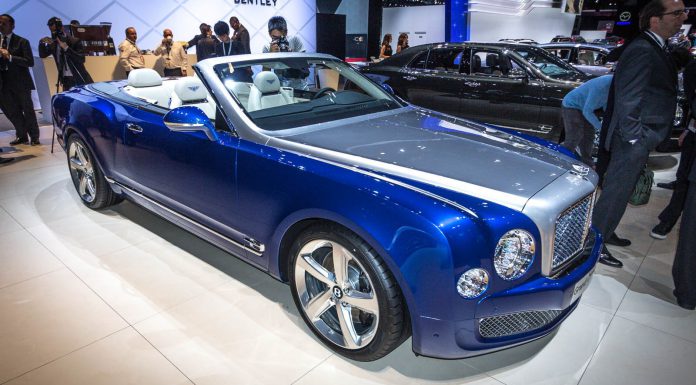 It has only been a few months since Wolfgang Durheimer confirmed development of a convertible Bentley Mulsanne, however, work has obviously progressed at a pace as the Bentley Grand Convertible sits on display at the Los Angeles Auto Show 2014. We took a closer look at this elegant convertible!
Bentley describe the Bentley Grand Convertible Concept as a a pinnacle convertible Grand Tourer. In that respect, it should provide much needed competition for the Rolls Royce Phantom Drop Head. It looks roughly the same size, features the same teak decking style bootlid and looks to have gone largely unchanged from the Mulsanne it is so clearly based upon.
As you would expect, the Bentley Grand Convertible concept features the same 6.75-litre twin-turbocharged V8 engine as the existing Mulsanne. This power train delivers an effortless 530 hp and 811 lb-ft of torque.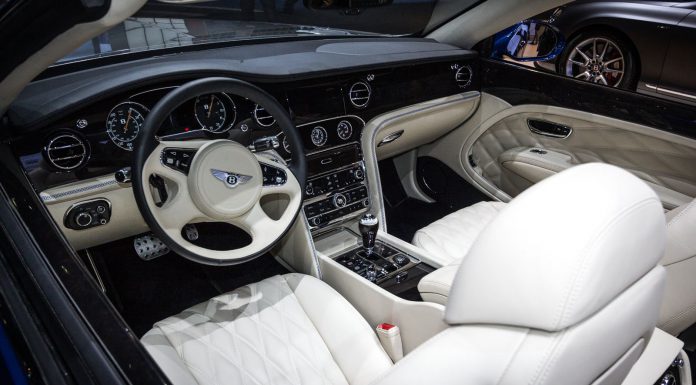 Bentley will be closely monitoring the reaction to the Bentley Grand Convertible Concept to help establish viability for production. Durheimer reveals that the car will be a highly exclusive, extremely limited collector's piece.

For more details on the Bentley Grand Convertible Concept, please take a look at our earlier article. For the latest from the Los Angeles Auto Show 2014, look no further than our dedicated news channel!