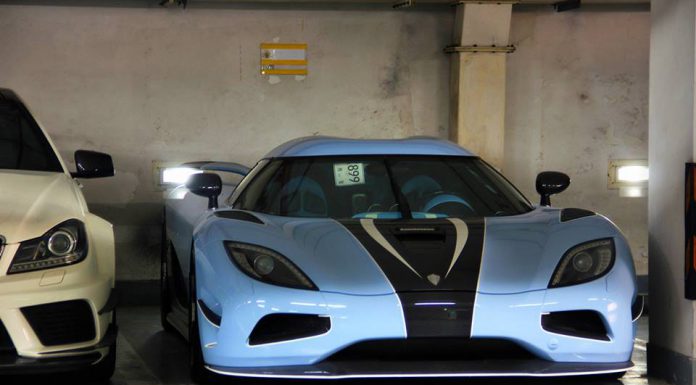 Asia is an absolute mecca for bespoke supercars with Hong Kong for example home to numerous one-off Pagani Zondas like the 760 Fantasma as well as a green carbon fibre clad Koenigsegg Agera S. Now two new unique Agera Rs have been snapped in Shanghai and they're just as special.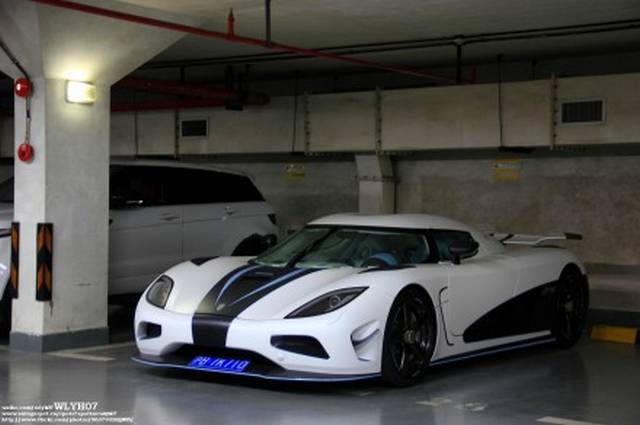 Both of these Agera Rs incorporate white, black and light blue but in different ways. One is painted white with a black racing stripe down the bonnet and complete with light blue accents while the other is finished in light blue with the same black racing stripe and white accents. Both also feature bright blue interiors.
As a reminder, the Koenigsegg Agera R is powered by a 5.0-litre, twin-turbocharged V8 engine delivering a brutal 1140 hp on E85 ethanol. As a result, the car can rocket to 100 km/h in a mere 2.8 seconds and a claimed top speed of 442 km/h.
[Via wlyh07]