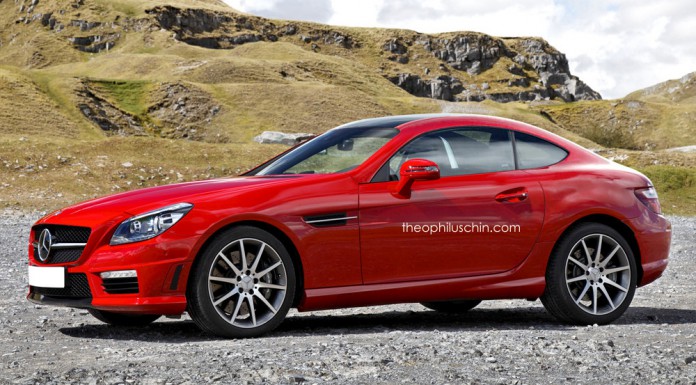 With its mid-engined layout, a potent six-cylinder engine, rear wheel drive and the option for a manual transmission, the Porsche Cayman really is one of the best sports cars on the market. With this in mind, Theophilus Chin has decided to render how a potential Mercedes-Benz rival to the Cayman could look if it was based around the current-generation SLK.
The expert automotive renderer ditched the current traditional sports car design of the SLK in favour of a design similar to the Porsche Cayman with a more pronounced rear decklid and window section.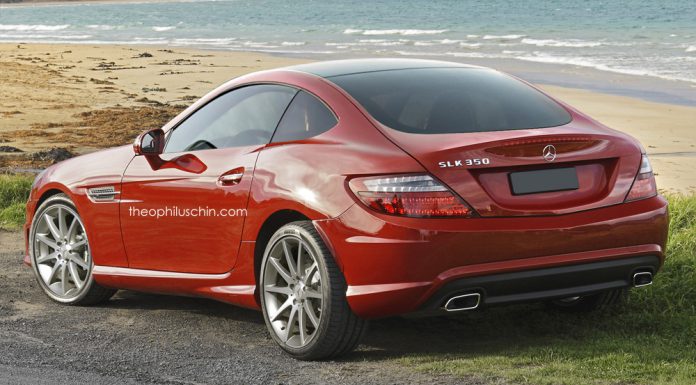 What do you think of the prospect?
[Via Theophilus Chin]