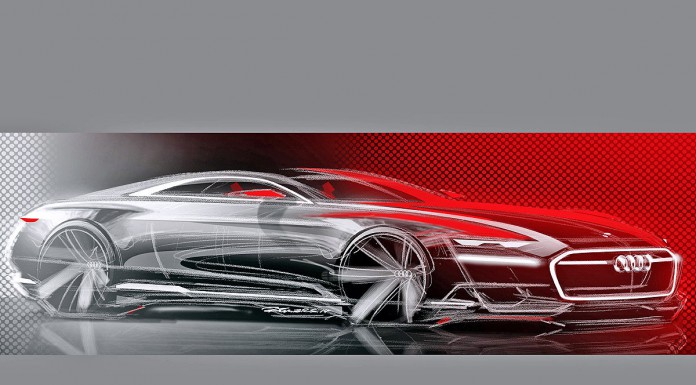 A few new teaser sketches of Audi's impending concept car for the Los Angeles Auto Show 2014 have emerged online. Additionally, it seems that the car could be dubbed the Audi Prologue Concept rather than the A9 Concept as previously reported.
The Audi concept is set to preview a new styling language for the German marque with the company's new head of design, Marc Lichte, behind the car's design. The following sketches as well as a recent teaser video demonstrate that the new Audi concept will feature sharper headlights than current models as well as a thoroughly redesigned single-frame front grille.
Interestingly, these teaser sketches show that the new Audi concept will be a two-door and should measure about 5.10 metres in length. As a result, it will have very similar proportions to the Mercedes-Benz S-Class Coupe. Some of the most interesting design elements displayed in these images are the massively flared wheel arches, thin taillights and swooping roofline.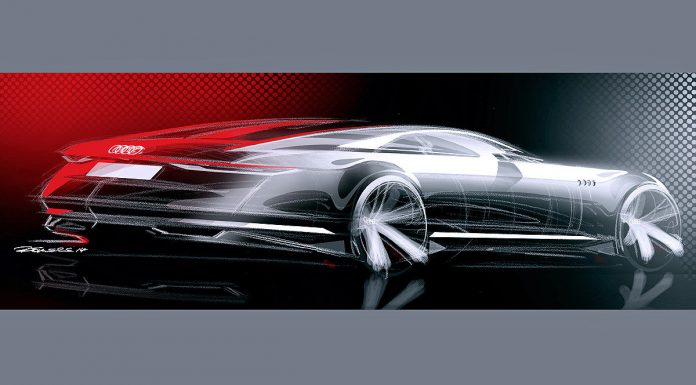 While recently discussing the design of the concept, Lichte said, "Audi here is placing the accent even more firmly on the sporting dimension, something that will characterise the whole upcoming generation of cars. The new models will be immediately recognisable as Audi's, starting with the signature single frame grille which will, however, also represent a major step forward in terms of sportiness".
GTspirit will be reporting live from the Los Angeles Auto Show 2014 and will provide the first live pictures of the car!