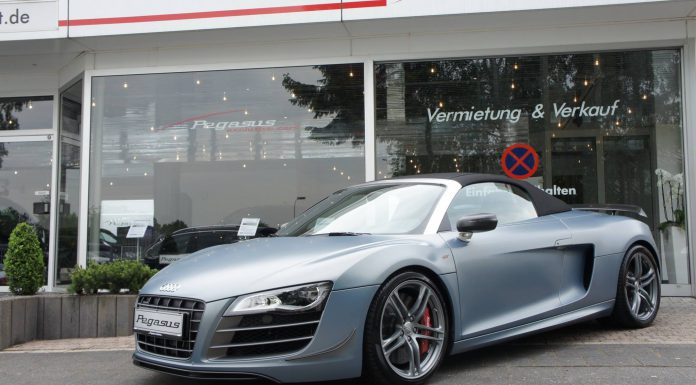 With just 333 examples of the Audi R8 GT Spyder produced, it is not only one of the rarest Audi R8 variants ever offered but is also the most track-focused road-legal R8 alongside the R8 GT coupe. One rare Audi R8 GT Spyder has gone missing from a German dealership however after being stolen from Mönchengladbach dealer, Pegasus.
The Audi R8 GT Spyder in question is finished in a subtle shade of matte blue and complete with red brake calipers. It was last seen at 4:30 in the morning on a prominent German highway yesterday. The police are currently investigating the theft.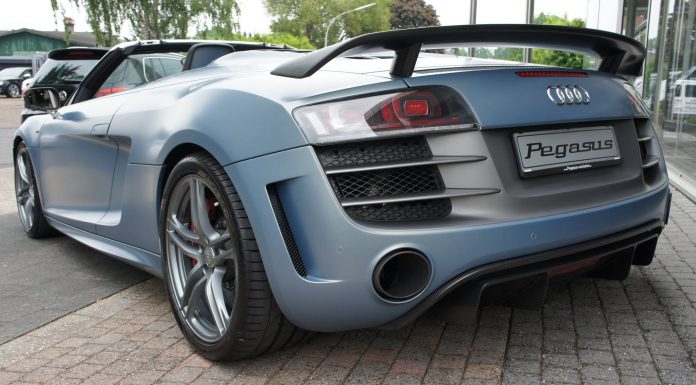 As a reminder, the Audi R8 GT Spyder features a 5.2-litre Lamborghini-derived V10 engine delivering 560 hp as well as 398 lb-ft of torque. As a result, the stripped down R8 sprints to 100 km/h in a mere 3.8 seconds and a top speed of 317 km/h!
If any of our German readers have seen the car, be sure to send us a tip!