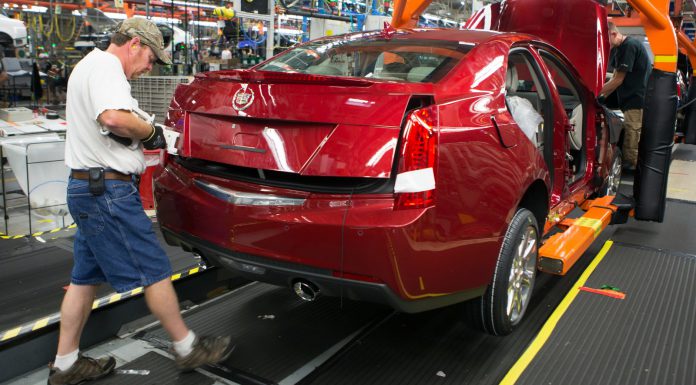 General Motors has just announced it is cutting one shift from Cadillac's Lansing Grand River Michigan factory due to slowing demand for the CTS and ATS models.
The decision will result in about 350 workers being laid off from the start of January. However, General Motors spokesman Bill Grotz did reveal that the manufacturer will aim to move some of these workers to other nearby GM factories. It is hoped however that when the sixth-generation Chevrolet Camaro arrives next year, a second shift will be reinstated at the facility.
General Motors ultimately decided to slow down Cadillac CTS and ATS production as it is currently sitting on a 151 day supply of the ATS and a 113 day supply of the CTS.
While speaking with Automotive News, brand chief Johan de Nysschen revealed the move will also help ensure product exclusivity for Cadillac.
"Either you have to bring your volume aspirations into alignment with reality and accept that you will sell fewer cars, or you have to drop the price. It's better to build off a very solid base in terms of product credibility, charge a fair price for the car, and realize you have to wait until the volume comes," he said.
[Via Automotive News]