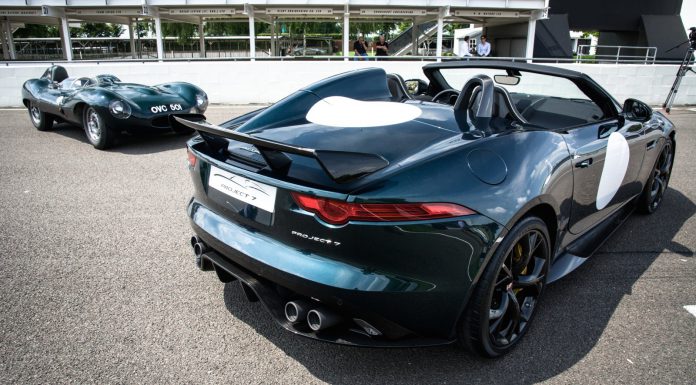 At next week's Los Angeles Auto Show 2014, Jaguar is set to reveal its brand new all-wheel drive system for all F-Type variants including both the convertible and coupe models. Now it has emerged that a manual transmission will arrive for the British sports car range from early next year.
Not too long ago, a Jaguar F-Type prototype was filmed testing hard at the Nurburgring complete with a manual transmission. According to Autocar, the manual gearbox is being developed for the 10 per cent of F-Type buyers who want three pedals and the ability to row their own gears.
Beyond the addition of a manual transmission, it has emerged that demand for the potent Jaguar F-Type Project 7 is far outstripping supply. As a matter of fact, there are suggestions that the British manufacturer is considering upping production from the current 250 units to a few thousand considering demand for the Project 7.
As a reminder, the Jaguar F-Type Project 7 represents the most performance-focused derivative of the acclaimed F-Type range and will be the most performance focused Jaguar on sale. With 567 hp and 680 Nm being produced from its 5.0 litre supercharged V8, the fully road-legal racer will hit 100 km/h in 3.9 seconds and will keep pulling to a top speed of 300 km/h, only stopped by an electronic limiter.
[Via Autocar]