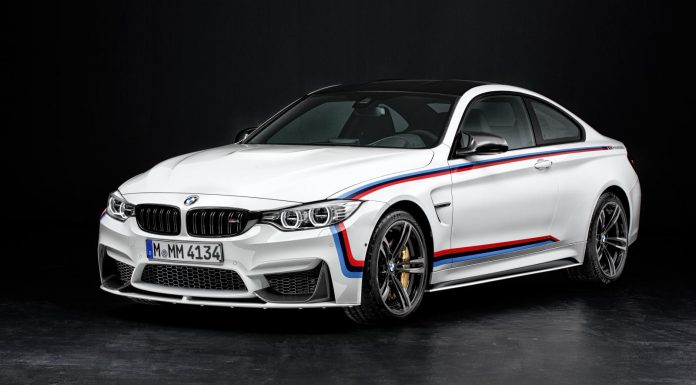 A range of new M Performance parts for the BMW M3, M4 Coupe and M4 Convertible models have just been released. Focusing on visual updates rather than performance ones, the M Performance parts add an extra sense of panache to the German marque's latest range of all-new M-branded cars.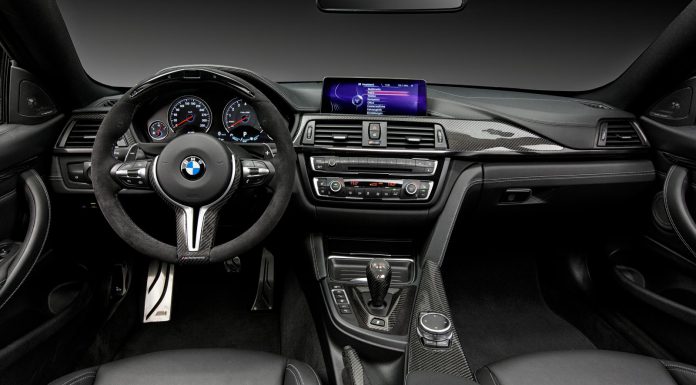 At the front, M Performance parts on offer for the cars include carbon fibre front air intake surrounds, a subtle yet aggressive polyurethane front splitter, a carbon fibre diffuser at the rear as well as a small bootlid lip spoiler also made from lightweight carbon fibre. Final exterior visual modifications include polyurethane side skirt extensions and the option of tri-colour decals for the BMW M4, M4 and M4 Convertible.
Inside, the M Performance parts catalogue includes an entirely new steering wheel complete with a small race display at the top. It displays everything from gear shift indicators and acceleration figures. When the three cars are switched into Sport mode, a stopwatch function becomes available while Race mode brings with it lap times.