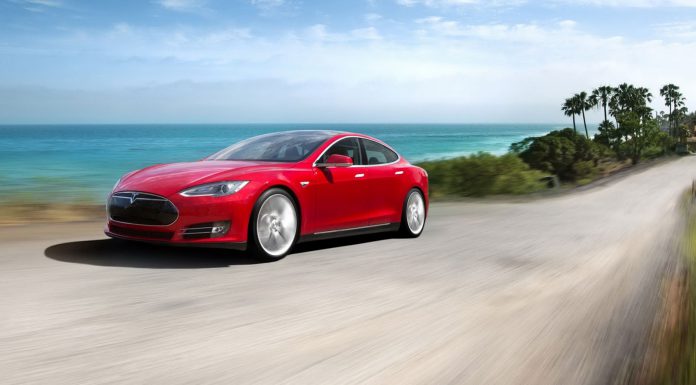 Following the successful launch of the brand new dual-motor all-wheel drive system for the Tesla Model S, the Californian electric automaker has decided to drop a number of Model S variants, colours and options.
Prior to the launch of the Tesla dual-motor system, the Model S P85 and P85+ models were the range-toppers. However, they've been dropped entirely meaning Model S owners can now only go with the all-wheel drive system if looking for the most performance-oriented variant. While the dual motor equipped models, namely the Model S P85D, delivers 691 hp compared to the P85 and P85+'s relatively low 416 hp, some won't be happy with the removal of the rear-wheel drive option.
Elsewhere, Tesla has decided not to go ahead with the proposed all-wheel drive Model S 60D and will instead retain the RWD Model S 60 with the smaller 60-kWh battery pack.
Tesla has also decided to drop brown and green from its colour palette with the performance leather and Lacewood interior trim packages also no longer available.