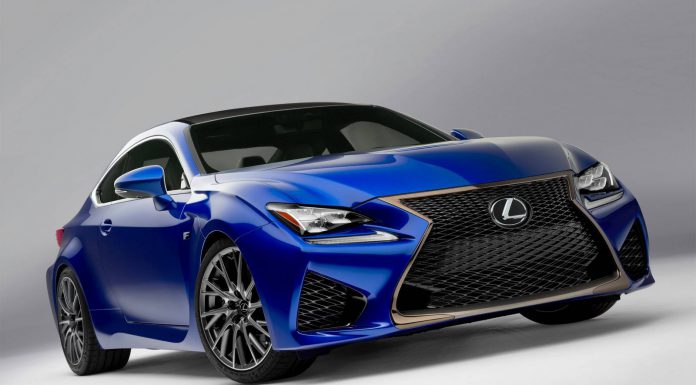 Full pricing details for the 2015 Lexus RC Coupe range have been released in the U.S. not long after the range-topping RC F was priced in the country.
As it stands, just two variants of the Lexus RC Coupe will be available in the U.S. These are the RC 350 and the RC F. The former utilises a 3.5-litre V6 engine and is priced from $43,715 including the obligatory $925 destination charge. If a Lexus RC 350 owner opts for all-wheel drive however, the price rises to $45,950.
Additionally, the Lexus RC 350 can be equipped with the F Sport package which adds a further $5085 to the price tag.
As for the Lexus RC F, it was recently confirmed it'll cost at least $63,325. The F performance model, based on the RC coupe, gets its roar from more than 450 horsepower and more than 383 pound-feet of torque all courtesy of an all-new 5.0-liter 32-valve V8 engine that will provide increased maximum power at higher engine rpm than previously possible. This engine is the most powerful V8 engine the Japanese marque has ever constructed. Lexus say that the car should weigh in at under 1,800 kilograms. The RC F will be limited to a top speed of 270 km/h.
In other markets, Lexus offers the RC 300h hybrid, but for now, that variant isn't available in the U.S. and it remains to be seen if it ever will be.