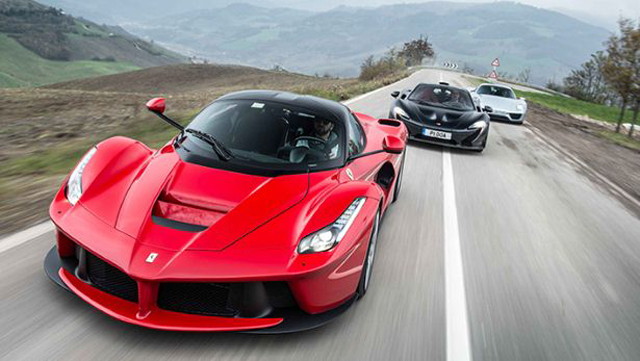 Ever since the first reviews of the McLaren P1, Porsche 918 Spyder and LaFerrari kicked off earlier this year, automotive magazines around the world have been clamouring to organise the first comparison test of the three latest and greatest hybrid hypercars. Fittingly, Top Gear Magazine was the first to organise the test and has released the first part of their comparison.
Interestingly, the test was done for Top Gear Magazine meaning Jeremy Clarkson, Richard Hammond and James May weren't behind the wheels. Instead, Tom Ford, Charlie Turner and Ollie Marriage conducted the test and while a conclusion about which is best has yet to be reached, it is certainly worth following the link below to see how the first part of the test panned out!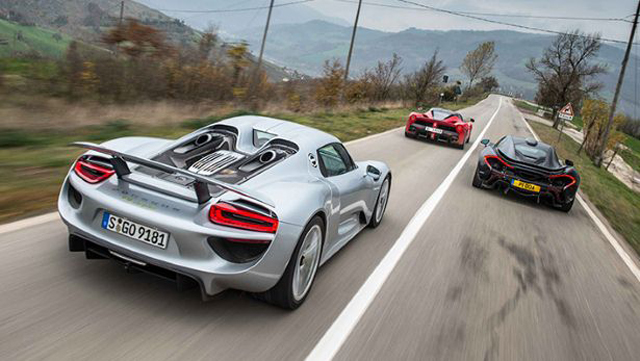 On paper, here is how they compare: The McLaren P1 produces a combined 903 hp from its 3.8-litre twin-turbocharged V8 engine paired with an electric motor. The Porsche 918 Spyder uses a naturally aspirated 4.6-litre V8 delivering 608 hp and mated to two electric motors lifting power to 875 hp. The LaFerrari is the most powerful with its V12 engine and HY-KERS like hybrid system pumping out 950 hp!
[Via Top Gear]