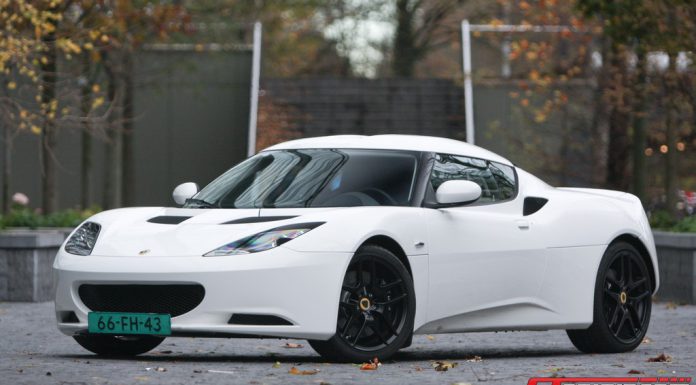 In a recent interview with Autocar, Lotus chief executive Jean-Marc Gales has confirmed that a heavily updated variant of the Lotus Evora will debut at the Geneva Motor Show 2015.
Details about the new Evora remain limited at the moment but it is expected to receive revised styling both inside and outside while also making use of additional power and in traditional Lotus style, even less weight than the outgoing model.
All indications point towards this new Evora to be an entirely new staple model rather than simply a souped-up variant. As a result, Gales believes it will be better than competitive Porsche models costing the same. Further down the line, a new lightweight Cup range for the 2015 Lotus Evora will reach the market and is set to push the performance boundaries even further.
During the interview, Gales also reconfirmed the possibility that the small British marque may take a leaf out of Porsches book and offer a brand new performance-oriented SUV. However, Gales was keen to point out that Lotus does not have the funds for such a project in the next few years but further down the road, a Lotus SUV could help the brand produce around 10,000 vehicles annually.
[Via Autocar]