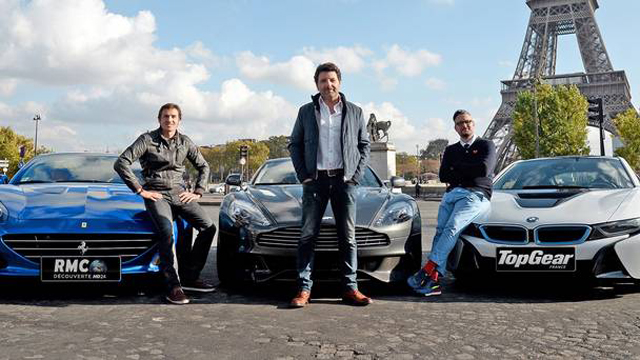 France is set to become the latest country to receive its own dedicated Top Gear series according to the Belfast Telegraph.
In typical style, Top Gear France will be hosted by three car enthusiasts namely Yann Larret-Menzeno (a men's magazine editor), Philippe Lellouche (actor/comedian) and former Le Mans driver Bruce Jouanny. Alongside the three staple hosts, Top Gear France is set to receive its own version of The Stig.
Due to this line-up, it seems apparent that producers of the French Top gear spin-off have taken inspiration from the U.S. version of Top Gear which also includes a racing driver host (Tanner Foust) and an actor/comedian (Adam Ferrara).
The programme will air in the first quarter of next year on France's RMC Decouverte channel.
Other Top Gear spin-off series from around the world include one from South Korea as well as Top Gear Russia and Top Gear Australia.
[Via Belfast Telegraph]