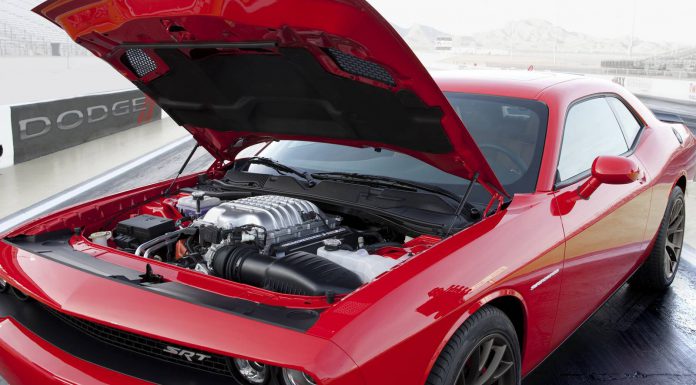 With 707 hp and 650 lb-ft of torque, it is little wonder why Chrysler's new 6.2-litre supercharged Hellcat V8 has been receiving so much attention recently. Found within the Challenger SRT Hellcat and Charger SRT Hellcat, it has made both of those cars comfortably the most powerful in their respective classes. For a time however, the Hellcat V8 looked as though it would never see the light of day.
Back in early 2011, Fiat developed a future product strategy for Chrysler which didn't include the proposed Hellcat V8 effectively putting a knife in its supercharged chest. Fiat ultimately thought product development funds were better spent elsewhere.
Despite the ruling, engineers within SRT continued to lobby for the engine and then four months later, the powertrain was given the green light for development and ultimately for production.
The news was revealed by Chrysler director of advanced and SRT powertrains Chris Cowland while speaking with Automotive News.
Cowland also explained just how much work went into creating the Hellcat V8 and ensuring that the engine could handle the power. As a matter of fact, Cowland confirmed that 91 per cent of the Hellcat V8 is completely bespoke. One example which perfectly highlights the level of care and work put into the engine is that the washers found on the front pulley of the crankshaft (which drives the supercharger) are embedded with diamonds to unsure the pulley won't slip on the crankshaft!
[Via Automotive News]