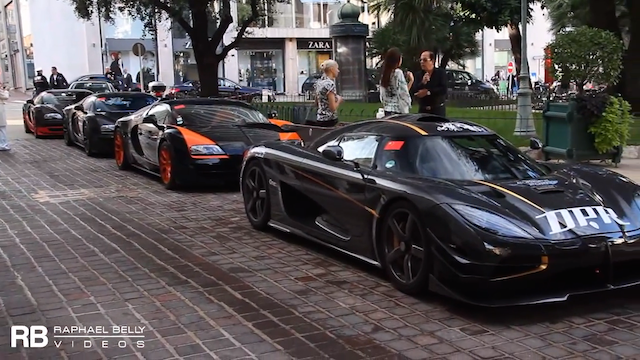 The Koenigsegg One:1 and three Bugatti Veyrons. It can only be the Dragon Path Rally Europe 2014. While the Dragon Path Rally may not be as well-known as say the Gumball 3000 or goldRush Rally, the run never fails to disappoint with the cars that it attracts.
A few of the participants were seen in Monaco. As you can see in the video below, they presented quite the spectacle!
[youtube]http://youtu.be/z0mq_N2n3dc[/youtube]
The worlds first registered One:1 joined the tour along side two Veyron Super Sports as well as a Veyron Grand Sport Vitesse. Europe was selected as the place to go by organisers and supercar enthusiasts turned out in their droves for the event.