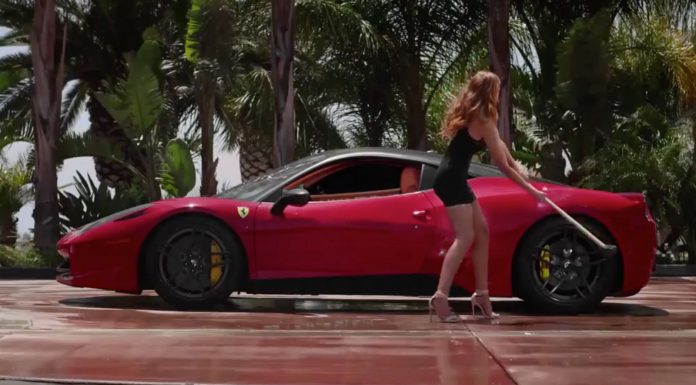 What better way to demonstrate the strength of your forged wheels than to maim a Ferrari 458 Italia? We can think of plenty. For Forgiato though, there was no other way. Armed with a video camera, some fancy cinematography, a supermodel and a sledgehammer, Forgiato set about demonstrating how much of a pounding their wheels can take.
The video sees the supermodel smash some sizeable dents into the side panels of the Italian supercar. Moving to the windows, she inflicts quite some damage before finally swinging the hammer at the Forgiato rims.
[youtube]http://www.youtube.com/watch?v=Ht3oYiqCPPM[/youtube]
Forgiato are the wheel of choice for NBA Stars, Footballers and, more recently, the entire continent of Asia. They offer aftermarket wheels for a variety of high-end luxury cars, all designed and built in Los Angeles, California. The wheels in question look like Forgiato Monoleggera Sport models although we're not told anything about them, other than the apparent fact that they are unbreakable…
Leave us a comment in the box below and let us know what you think.