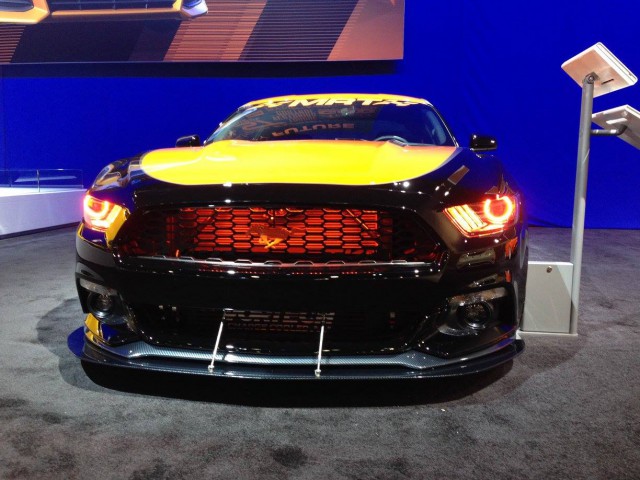 If there's one car which is dominating SEMA 2014 it is definitely the 2015 Ford Mustang. Because the American manufacturer revealed the sixth-generation Mustang a month after SEMA 2014, this year's trade show is the first chance for American tuners to show what they're capable of.
Some of the 2015 Ford Mustangs currently on display at SEMA 2014 include the bright blue example from Petty's Garage and an orange one from Vortech Superchargers fitted with, you guessed it, a supercharger.
Elsewhere, Full-Race Motorsports and Classic Design Customs are displaying their tuned Mustangs alongside the likes of Steeda and Gas Monkey Garage.
Tell us in the comments below which one is your favourite!