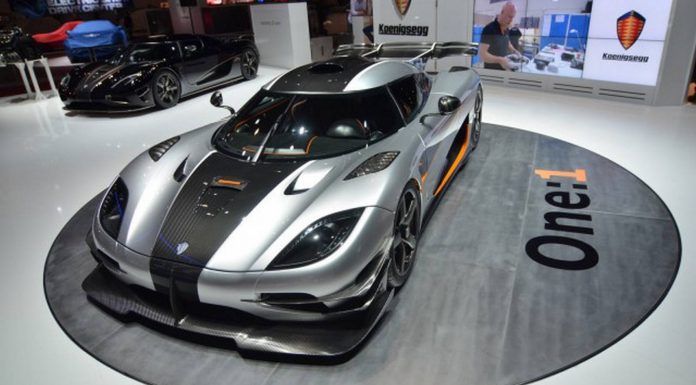 During a recent interview with L'Automobile Sportive, Koenigsegg has confirmed that it is working on setting a brand new production car lap record around the famous Nurburgring Nordschleife in the Koenigsegg Agera R. When a record time is achieved, the Swedish hypercar manufacturer will then attempt to beat it in the range-topping Koenigsegg One:1!
Company founder Christian von Koenigsegg revealed the news and it follows on from Agera R and One:1 prototypes filmed lapping the Nurburgring recently. Alongside confirming that the One:1 will attempt to beat the Agera R's future 'Ring lap, Christian hinted that additional records for the One:1 will be targeted. This could mean there's a possibility the automaker will be able to test the 450 km/h+ claimed top speed of the One:1.
In case you needed reminding, the Koenigsegg One:1 features a staggering 1 Megawatt of power which converts to 1,341 hp together with 1,371 Nm. This extreme power needs to be read alongside an equally impressive 1,341 kg to fully understand that the Koenigsegg One:1 features a perfect 1 hp to 1 kg power to weight ratio.
As for the existing Agera R, it is powered by a 5.0-litre, twin-turbocharged V8 engine delivering a brutal 1140 hp on E85 ethanol. As a result, the car can rocket to 100 km/h in a mere 2.8 seconds.
[Via L'Automobile Sportive]