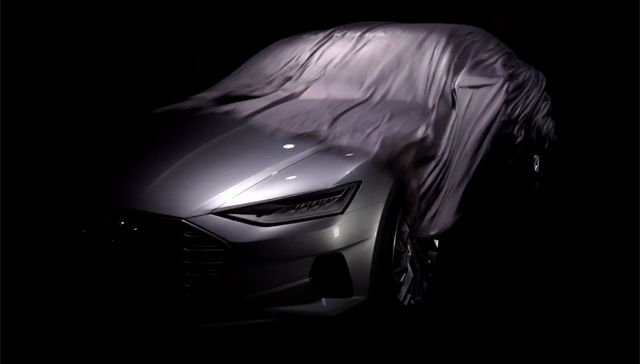 Not too long after Audi revealed a teaser image of its upcoming A9 Design Concept, the German marque has just released the first teaser video of the car set to debut at the Los Angeles Auto Show 2014.
The Audi concept is set to preview a new styling language for the German marque with the company's new head of design, Marc Lichte, behind the A9 Concept's design.
[youtube]https://www.youtube.com/watch?v=qe1NqQcIAqQ[/youtube]
In the teaser video, Lichte talks about some of his favourite Audi designs from the past but the real action starts in the latter half as Lichte reveals his plans for the Audi's of the future to a display "a more emotional design". In the final few seconds, the covers are lifted and the front left of the A9 Concept can be seen.
What is immediately apparent is that the car is quite a departure from current Audi models yet still identifiable as a model from the German brand. The headlights are aggressively angled down and even sharper and more pointed that recent Audi models. Additionally, a redesigned air intake can be seen as well as the edge of a revised front grille.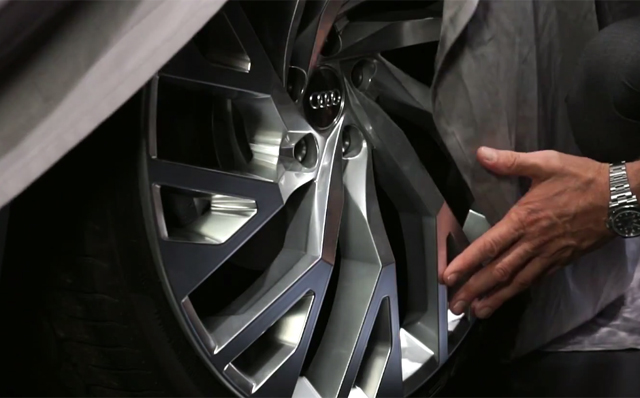 While recently discussing the car with Auto&Design, Lichte said, "Audi here is placing the accent even more firmly on the sporting dimension, something that will characterise the whole upcoming generation of cars. The new models will be immediately recognisable as Audi's, starting with the signature single frame grille which will, however, also represent a major step forward in terms of sportiness".
GTspirit will be reporting live from the Los Angeles Auto Show 2014 and will provide the first live pictures of the car!