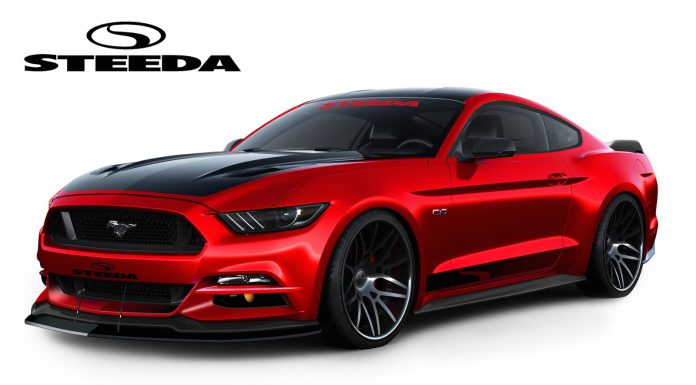 Not too long ago, Steeda revealed its selection of new performance and visual parts for the 2015 Ford Mustang range. Now the tuning firm has unveiled its completed show car for SEMA 2014 and unsurprisingly, its modifications are extensive.
While details about this particular car remain scarce, Steeda has previewed its selection of engine upgrades for the sixth-generation Mustang. For now, we know that the company's entry-level upgrade kit for the Mustang GT and its 5.0-litre V8 sees power boosted from 435 hp to 480 hp.
Additionally, Steeda is promising a kit which sees power hit a remarkable 650 hp as well as 775 hp both of which inevitably featured supercharging.
As for the car pictured, it has received an aggressive front splitter, a brand new bonnet, added side skirts, a bootlid lip spoiler as well as a set of custom wheels.