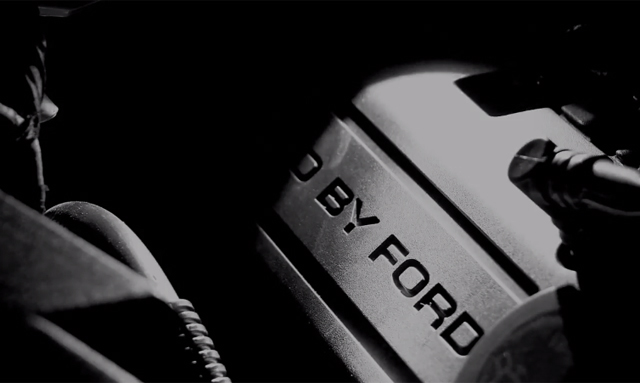 At the Los Angeles Auto Show 2014 later this month, the brand new Ford Mustang GT350 could be revealed. To help tease the potential launch of such a car, the American automaker has released a teaser video looking at the heritage and racing pedigree of the company.
[youtube]https://www.youtube.com/watch?v=CY7xUimBWFo[/youtube]
Towards the end of the video however, images of what appear to be a new performance-oriented Mustang variant flash up on the screen. They show things like sticky tyres with an aggressive valve cover reading 'Powered by Ford'. What's more, the font revealing the release date of the car (November 17th) is the same as used on a recently leaked GT350 logo.
If the new Mustang GT350 does indeed debut at L.A., here are a few things we know about it. It will be powered by a new 5.2-litre V8 engine dubbed the VooDoo. Some suggest it will feature a flat-plane crankshaft while others suggest it will be a bi-plane crank. Either way, it is expected to deliver in the region of 600 hp!
[Via Autoblog]