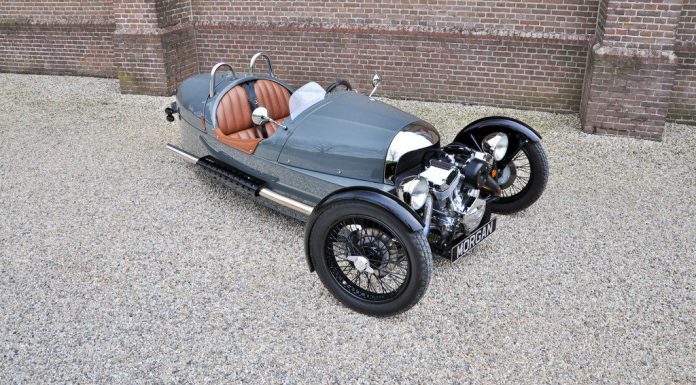 Back in 2011, small British marque Morgan unveiled its 3 Wheeler. The lightweight sports car is unlike anything else on the market with it not only featuring three wheels but also being powered by a motorcycle engine bolted right up front and on full display.
While such a novel sports car could have proved unpopular among enthusiasts, the exact opposite happened. As a matter of fact, it is Morgan's best-selling vehicle with about 1400 examples being produced so far. On the back of such success, Morgan is reportedly considering launching an all-electric variant of the 3 Wheeler.
It remains to be seen just where Morgan would source the batteries and electric motor from or if it could make them in-house. Additionally, an electric 3 Wheeler would obviously lead to the removal of the front-mounted V-Twin engine and dramatically alter the handling characteristics.
Nevertheless, we're certainly excited to see it happen!
[Via The Telegraph]