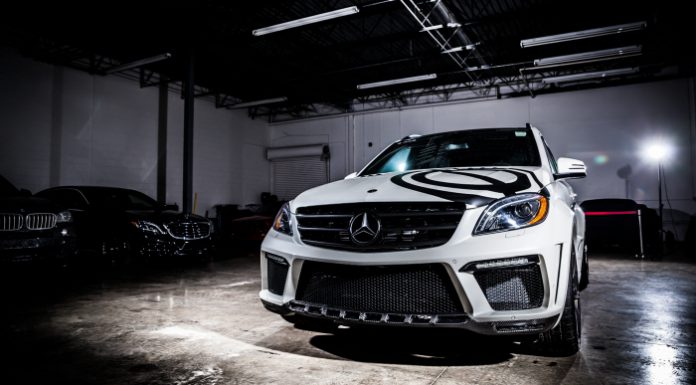 North America's official distributor of Meisterschaft exhaust systems, GT Haus, recently finished work on a special Mercedes-Benz ML63 AMG.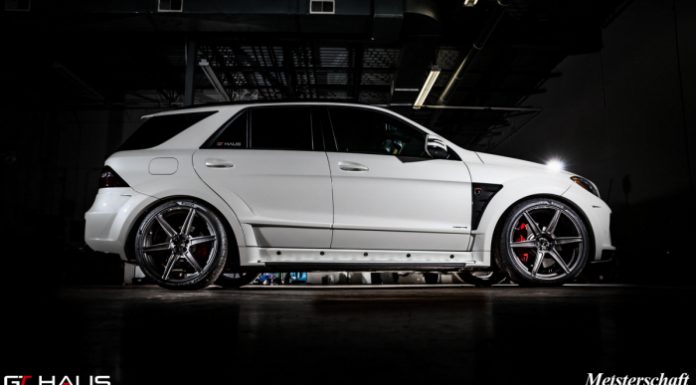 On top of the special Meisterschaft exhaust being fitted to this ML63 AMG which has been specifically designed to reduce backpressure and heat build-up, the car has been fitted with a selection of new visual components to give it an extra aggressive exhaust.
These include a brand new bodykit with new grilles and front air intakes, a blacked out grille, new front splitter, extended side skirts, a new roof spoiler, rear diffuser and rear bumper. Completed with a set of gloss black wheels and tinted taillights, this is certainly one of the most menacing Mercedes-Benz SUVs going around!