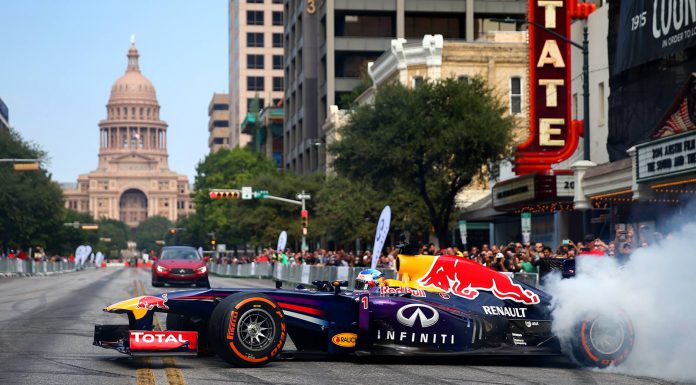 The Formula One juggernaut is currently in Austin, Texas for the annual United States Grand Prix at the Circuit of the Americas. While Infiniti Red Bull Racing isn't the constructor's champion for the first time in four years, the team still put on an epic show along the city's Congress Avenue.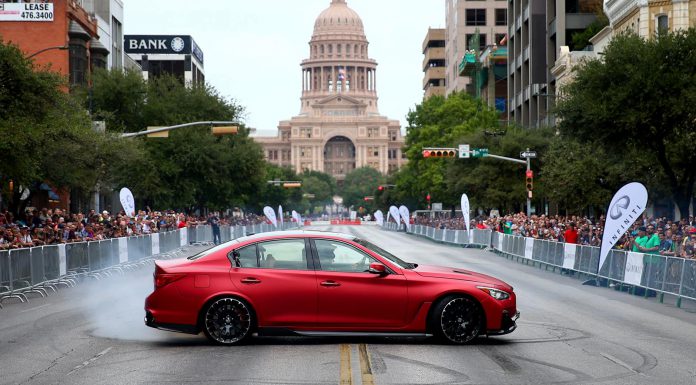 At part of the display, current Red Bull Racing drivers Daniel Ricciardo and Sebastian Vettel were in attendance as well as former F1 driver David Coulthard. The latest Infiniti Q60 Convertibles were driven by the two current F1 stars but the real automotive highlights were certainly the Red Bull Racing Formula One car as well as the Infiniti Q50 Eau Rouge Concept.
Discussing the show, Daniel Ricciardo said, "It's always exciting to interact with fans and see their excitement for Formula One, especially in the United States where the sport is still growing."
"It was good fun to introduce the Infiniti Q50 Eau Rouge prototype to the people of Austin, and it's great to see Infiniti build a product directly as a result of their involvement in Formula One," added Sebastian Vettel.